He wakes up earlier than you, and he probably goes to bed later than you. He runs two bakeries in New York City and is opening a third in Tokyo. He cooks with Jimmy Fallon, and somehow he still makes time to talk to his fans. Oh, he also invented the Cronut.
We're talking, of course, about none other than Dominique Ansel, the famed chef and mastermind behind the world's most famous pastry.
Ansel is entirely hands on and present throughout every phase of his bakeries' operations, from the conception of all the recipes and invoicing to personally handing out chocolate chip cookie shots and meeting his customers -- many of whom have flown around the globe to try some of his magical creations.
The man's got his own selfie hashtag: #anselfie. Perfection.

Humble despite the fame, and playful throughout a gruelingly long day, Ansel is everything you'd hope a real-life Willy Wonka would be, plus he's French.
Watch the video to live a day in the life alongside this totally brilliant chef.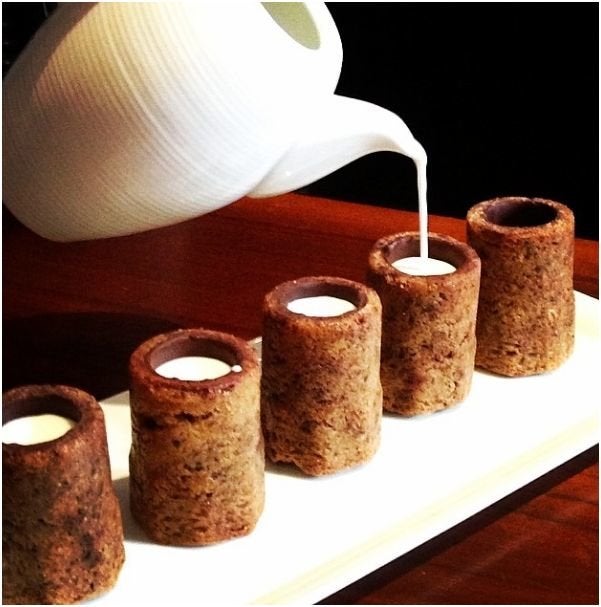 Dominique Ansel's Creations