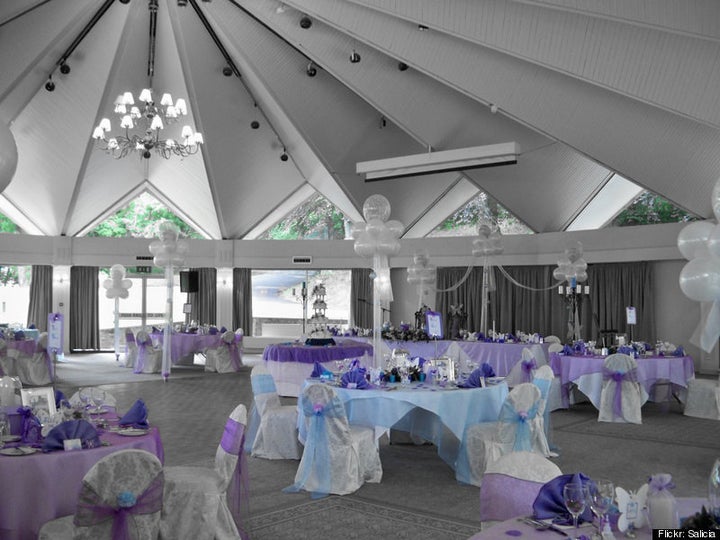 A former bride-to-be from suburban Chicago is suing her ex-fiance after he broke off the engagement just four days before the wedding ceremony she spent nearly $100,000 on.
Dominique A. Buttitta, an attorney who works in Hoffman Estates, filed a lawsuit in Cook County Circuit Court Friday claiming that her former boyfriend Vito V. Salerno has refused to pay her back for the tens of thousands of dollars she spent on the ceremony, according to the Chicago Sun-Times.
The month before the wedding, the groom allegedly attended a bachelor party at the Pink Monkey, 750 S. Clinton, where he engaged in "flirtatious and amorous acts in public," which included lap dances and other contact with strippers, the suit alleges. The suit alleges he never told his fiance about the lewd acts during the bachelor party.

At some point before the wedding, Salerno began telling people the wedding was off, the suit alleges. Buttitta confronted him Sept. 25, after her sister allegedly spoke with her fiance's co-worker, who said the wedding was canceled, the suit stated. He initially denied that, but then called off the wedding two days later, the suit stated. He allegedly said his feelings had changed after he returned from a temporary job he took in Colorado more than a year earlier.

According to the Chicago Tribune, Buttitta spent more than $30,000 to rent out the banquet hall, about $12,000 on flowers, $10,000 for an orchestra and nearly $5,400 on a wedding dress and accessories.
Aside from the financial strain, Buttitta had to inform a priest and 225 other people that the wedding was off just four days before, adding to her "severe emotional distress."
The Tribune shared a portion of the letter Buttitta sent to Salerno letting him know about the impending lawsuit:
"It was agreed by you and me that the marriage ceremony was to be performed on October 2, 2010. I was on that date, ready and willing to marry you," Buttitta wrote before adding, "Further, please be advised that I am not still willing to marry you."
She is seeking $95,000 in damages.
Popular in the Community