"Us gymnasts are usually so composed," Dawes said, choking back tears in an interview with FOX Sports. "I am so thrilled for Gabby ... I'm so thrilled to change my website and take down the fact that I was the only African American with a gold medal."
Her emotion over Douglas's win overflowed on Twitter where she later announced the website change.
Dawes went on to describe the anxiety she felt prior to Thursday's meet, comparing her experience as a spectator to being on the floor back in 1996.
When asked what touched her heart the most, Dawes responded that it was the generation of young kids looking up to Douglas in the same way they did with her. "That's what's so touching," she said "As I was able to help Gabby, now she's going to help a whole other generation of young girls and boys, African Americans, Hispanics, other minorities to see the sport of gymnastics as an opportunity for them to excel."
Before You Go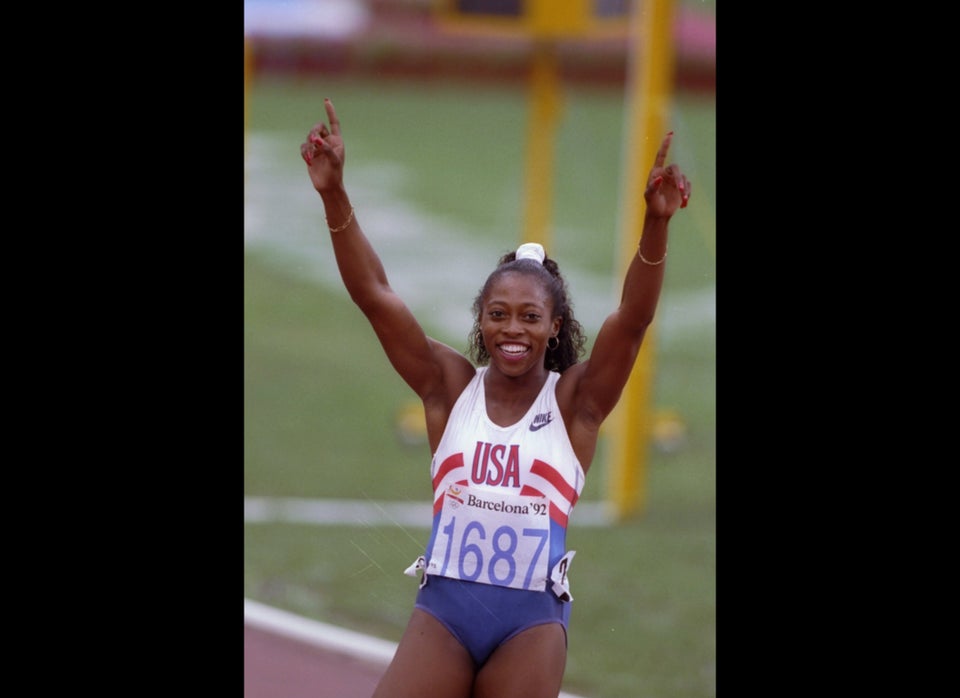 15 Memorable African American Olympic Moments
Popular in the Community