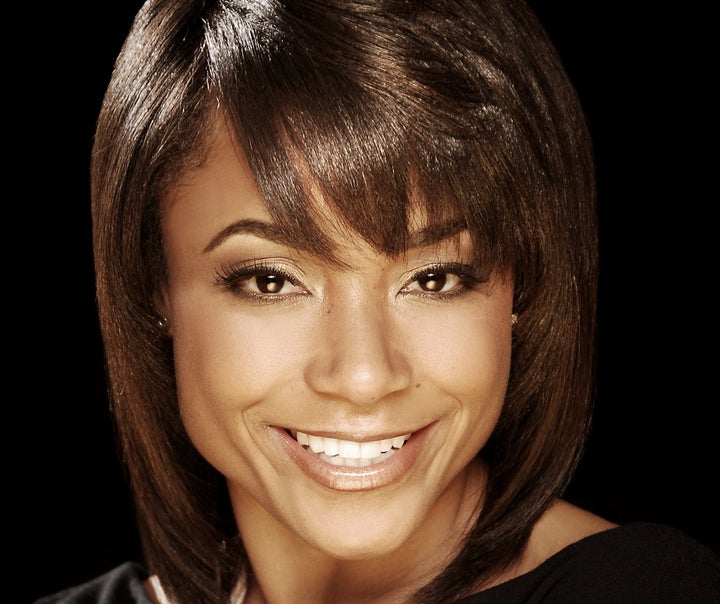 Dominique Dawes wants to help push the stories of three visionary black women to the forefront of America's history after taking a special interest in a new film.
The three-time Olympic gymnast has shared her celebrity influence in her studio promotion of Fox 20th Century's upcoming film, "Hidden Figures." Starring Taraji P. Henson (as Katherine Johnson), Octavia Spencer (as Dorothy Vaughn) and Janelle Monáe (as Mary Jackson), the film highlights the untold true story of three African-American women mathematicians who provided NASA with integral data during astronaut John Glenn's historical orbit in 1962.
Following her discovery of the trio's inspiring story in June, Dawes told HuffPost that it was the perfect opportunity for her to promote "such an inspiring" movie. During the 2016 Rio Olympic Games, Dawes helped to introduce the film's trailer on the NBC network.
"I know I've been blessed to inspire thousands of young girls with the desire to step inside the gymnastics gym, just as I know Simone Manuel being the first African-American to win an Olympic gold medal in swimming is going to inspire so many more young African-American girls to jump into the pool," she said.
"I know this story is going to inspire thousands and thousands of young African-American girls to get involved in science and technology and engineering, and math. I'm excited to promote it, but I'm excited to see it, because I know it's gonna touch thousands."
She is also the first African-American to win an individual Olympic medal in artistic gymnastics.
Though there was a lack of black representation in the sport during her milestone journey, Dawes says she is proud to be associated with a film ―by introducing the first trailer ― that will inspire people to pursue their dreams.
"As a young person I didn't need to see someone that looked like me, or come from the same environment as me to achieve or break a barrier," she said. "And I think some people don't need to see people that look like them, but some people do. They need to see someone in the gymnastics gym or someone in the pool, or someone working in NASA for them to say 'oh, if they can do it, I can do it, too.'
"I love the fact that 'Hidden Figures' is going to inspire those group of girls that may need that little boost to say, 'Hey, take an interest in science, technology, engineering and math. You might be able to break down a barrier, as well.'"

In terms of advice for other people vying to break barriers in their respective fields, the 39-year-old says people should embrace and celebrate their "uniqueness" and pursue their talent with passion.

"I think a lot of people do not feel as if they're special or do not feel as if they're gifted," she said. "And I think if you put things into perspective and recognize how unique each and every one of our stories are, hopefully it'll encourage someone to celebrate that uniqueness about them."
"Hidden Figures" is set to hit theaters on Jan. 13. Check out the film's trailer below.
Before You Go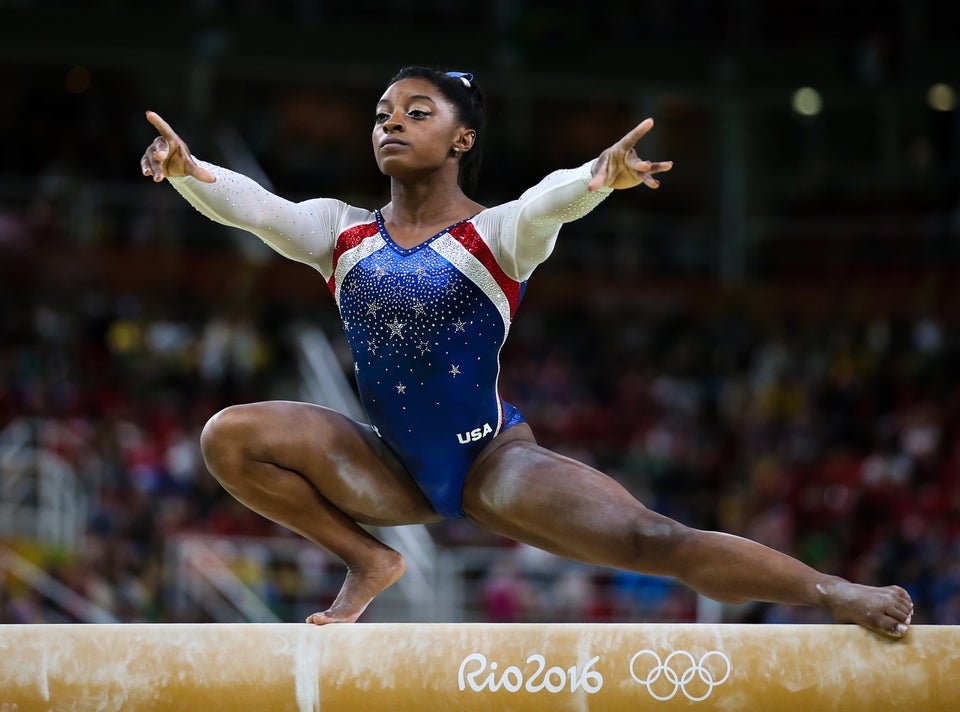 Black Athletes Dominating In This Year's Olympics
Popular in the Community