In 1996, the world got to know 14-year-old gymnast Dominique Moceanu during the Summer Olympics in Atlanta. Cheering for her along with the rest of the U.S. was her family: her mother, her father and her sister Christina. Moceanu didn't know it at the time, but behind those proud faces was a stunning family secret.
It was more than a decade after she brought home Olympic gold that she finally learned what it was: "I was 26 years old when I found out that I had a sister who I never knew existed," says Moceanu during her appearance on "Oprah: Where Are They Now?" "It was December 10, 2007 and it changed my world."
Moceanu, who first went public with the story last year, remembers exactly how she uncovered the news. "I see this letter and I see some court documents and I see about 10 photographs," she recalls. "I'm like, 'Oh my God, this girl looks like the spitting image of my youngest sister Christina.'"
Moceanu confronted her parents with the information, asking if they gave up a baby girl for adoption in 1987. The shocking answer was yes. "I could not believe that I didn't know," Moceanu says. "People ask me all the time, 'Didn't you see your mom pregnant?' I said, 'In our family, secrets -- that was part of it. Nobody said anything.'"
That baby girl, named Jen, was born without legs.
"So, my dad said, 'Well, we'll give her up for adoption. I think that's what's best.' He didn't look back," Moceanu says. "Ultimately, that decision was one of the best decisions they ever made because it gave Jen an awesome childhood."
An Illinois family adopted Jen and raised her with their three sons. Incredibly, Jen also became a gymnast, completely unaware she had an Olympian sister.
In the video, Moceanu describes the irony of comparing her childhood with Jen's and also opens up about forgiving her father before his death from cancer in 2008.
Related
Before You Go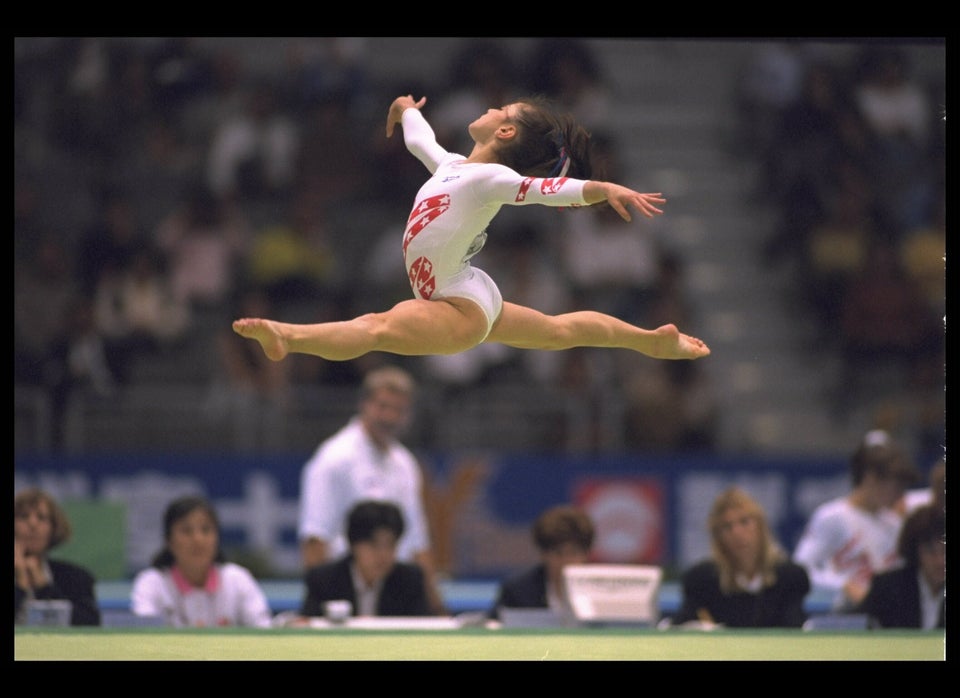 Dominique Moceanu Through The Years