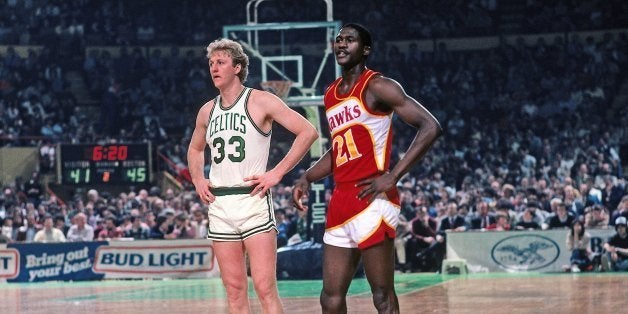 Dominique Wilkins knows a thing or 26,668 about scoring points in the NBA. While the wider world was understandably hailing LeBron James' 61-point performance against the Charlotte Bobcats, the Hall of Famer dubbed "Human Highlight Film" for his acrobatic scoring prowess added a bit of perspective to conversation.
After giving some social media love to a one-time member of his Atlanta Hawks, Wilkins dropped a tweet as audacious as any dunk he threw down in his prime.
Wilkins, who has seven 50-point games on his resume, explained that LeBron's high point total wasn't just a result of what he did on the offensive end of the floor but was also a product of what he didn't have to do on the defensive end.
At this point, Wilkins seemed to feel the defense being played by Team LeBron on Twitter.
Before wrapping up his monologue, Wilkins attempted to make it clear that he wasn't knocking James' performance as much as providing context for the accomplishment.