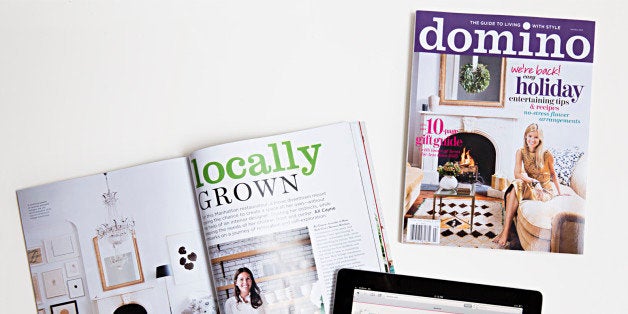 Design fiends rejoice: Domino Magazine is back -- for real. Not only will we be able to pour over its pages four times a year, but there's also a website chock full of features and an online shop so we can get the look at home. And according to The Editor At Large, some of the products are only available from Domino. While combining e-commerce and editorial could be a little dicey, we're excited to be able to score similar finds straight from the source.
The new issue looks a lot more like the original glossy and less like the sort of disappointing one-time issue "Quick Fixes" that surfaced last year. We're also psyched that former Lonny cofounder (who also was with Domino Magazine at the start of her career) Michelle Adams is on board as Editor in Chief. "I want the reader to feel like we picked up where we left off," she told The Editor At Large. Oh, we have.
Here are some of our favorite instagramers reading along:
Grab a copy and snap a photo #WelcomeHomeDomino to join in the fun.