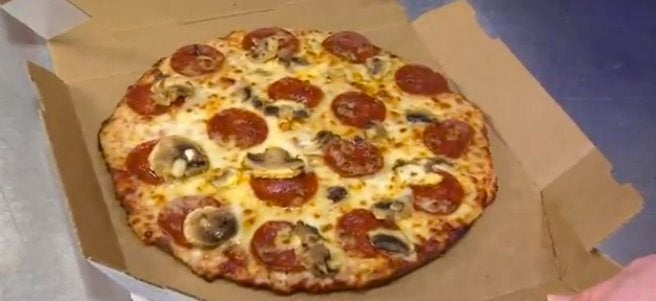 Domino's Pizza has launched a gluten-free pizza crust available at all of its nearly 5,000 stores in the U.S. It is the first major national delivery chain to offer a gluten-free crust.
The company consulted with the National Foundation for Celiac Awareness which offers an official accreditation program to restaurants that serve gluten-free items. Here's where things get a bit tricky though. Domino's explains in a press release:
While Domino's new Gluten Free Crust is appropriate for those with mild gluten sensitivity, Domino's and the NFCA do not recommend it for those with celiac disease. Domino's and the NFCA found that while the crust is certified as gluten free, current store operations at Domino's cannot guarantee that each handcrafted pizza will be completely free from gluten.
In short, because the gluten-free crust is made in a facility where there is gluten present (like in the ovens), the company doesn't recommend the crust for those with severe cases of celiac disease. For more FAQs, see Domino's Facebook page.
There are an estimated 18 million Americans who are gluten sensitive. If a good chunk of them love delivery pizza, Domino's might have just tapped into a whole new market.
Domino's made a video touting the new crust, and in it also discusses the risks of eating the new pizza for those with actual celiac disease.
Clarification: Domino's is the not the first national chain to offer gluten-free crust, but it is the first large-scale pizza delivery operation to do so. International pizza delivery micro-chain Naked Pizza, based out of Louisiana, has offered gluten-free pizza for a number of years.
Related
Before You Go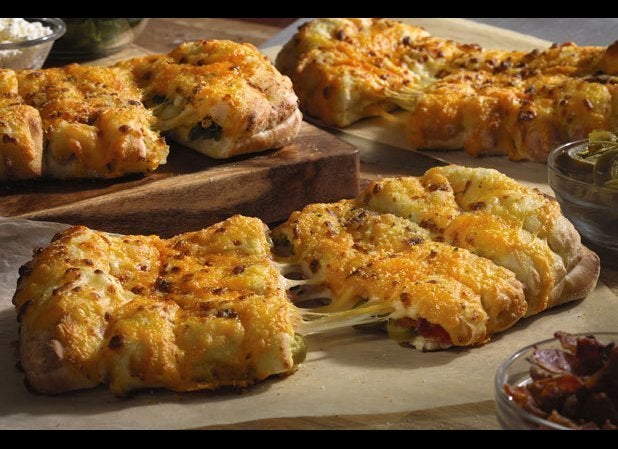 The Worst Fast Food Creations of 2011