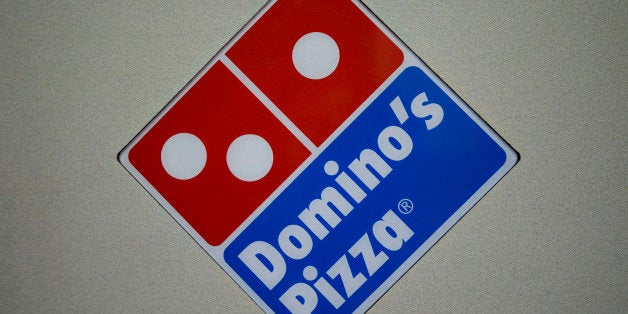 A second protest is scheduled Monday outside a New York City Domino's Pizza after 20 workers from the restaurant allege they were fired after complaining about low wages.
Last week, workers at fast food chains in 100 cities across the United States went on strike, demanding higher pay. Among those who walked off the job were 20 delivery workers at a Manhattan Domino's on 181st Street in Washington Heights. The group of workers had been earning less than minimum wage on the job, at just six dollars an hour, and were dependent on tips to scrape by.
According to CBS, Domino's said the delivery workers worked extended hours inside the restaurant, but still for less than minimum wage, and without tips. When the workers spoke to management about their grievances, they were all fired.
Ydanis Rodriguez, who represents the neighborhood in City Council, and State Assemblywoman Gabriela Rosa joined workers outside the Domino's on Sunday, demanding that the fired employees get rehired.
Rosa, Rodriguez, and the workers will head to 181st Street again on Monday at 6 p.m.
Rosa tells CBS they will protest every day until the workers are rehired.
We've reached out to Domino's for comment and will update if we hear back.
According to data from the National Employment Law Project, the estimated average annual cost to taxpayers for Domino's Pizza's low-wage workers' public assistance is $126 million.
Related
Popular in the Community