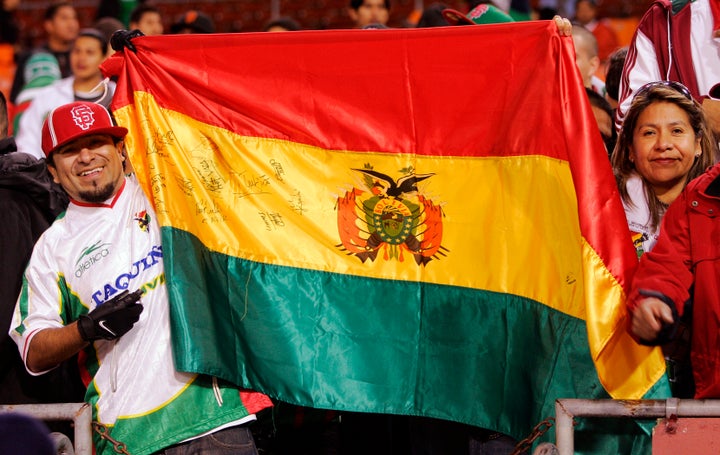 "By honoring a woman, we honor a whole nation." With this in mind, the series on Women Changing the World commemorates women from around the world for their commitment to effect change in their local and global community.
As an introduction to our series on Women Changing the World, we find it only fitting to start by honoring the legacy of Bolivian grassroots leader Domitila Barrios de Chungara, a 1995 WWSF prize laureate. On March 13, 2012, Domitila passed away at age 74, ending a life distinguished by her ongoing fight against societal inequality and autocratic repression.
Domitila's life as an activist began in 1961 when she founded the Housewives' Committee with other wives of Bolivian miners. Inspired by a childhood characterized by abstract poverty, she passionately led the group of women in an attempt to end food deprivation and societal discrimination.
As time progressed and situations hardened within the country, Domitila's role as a female revolutionary expanded. She spoke out against the dictatorial regimes, she wrote a book, Let Me Speak!, giving voice to the struggle of Bolivian mineworkers and their families, and she motivated women and men to join the movement against governmental exploitation. In 1978, her career as an activist culminated in a hunger strike that she initiated with four other women, a hunger strike that effectively ended the U.S.-backed Bánzer dictatorship. Filemón Escobar, original founder of the Movement Towards Socialism, asserts, "the democracy that we have been living since 1982 is thanks to Domitila."
From the beginning, Domitila's battle against injustice was an uphill climb. As a pregnant mother, she was tortured by the Bolivian government for condemning the Barrientos dictatorship. She suffered numerous beatings, survived a brutal massacre and experienced 15 military incursions in her home. Despite the struggles Domitila experienced over the years, she did not let them define her. Rather, it is her courage and perseverance to change the repressive political and societal systems that formulates her inspirational legacy.
This drive to demand and effect change reminds us of the power of rural women who, with strength and conviction, continue to revolutionize practices within their homes, workplaces and governments. It is stories and experiences of women like Domitila that give us hope. Hope, as she once said, "that one day things will change."
Women worldwide continue to relentlessly work and strive for a world of greater justice and freedom. We invite you to explore our website to be inspired by the unfailing spirit of women like Domitila.
(Writer Bethany Saul contributed to this report)

Calling all HuffPost superfans!
Sign up for membership to become a founding member and help shape HuffPost's next chapter