Algae so toxic that it's causing fatal brain damage in California sea lions is the latest problem plaguing ocean animal rescue operations along the Pacific coast.
Domoic acid poisoning is emerging as a key threat this year to the animals that ingest the toxin while eating fish and other sea creatures that feed on algae, rescue organizations in southern California warn.
Some birds and dolphins have also been affected by the algae, which authorities warn can be harmful to humans who eat shellfish.
The neurotoxin that the Pseudo-nitzschia algae produces can destroy the brains of sea lions until they no longer know basic survival functions, such as how to evade predators and find food. It can cause sea lions to have seizures and paralysis, while one of the key signs of this dementia is when they are seen rolling their heads repeatedly.
Marine Animal Rescue has reported picking up 33 disoriented sea lions suffering from symptoms this month alone.
In Laguna Beach, the Pacific Marine Mammal Center has reported 14 sea lion deaths so far this month from domoic acid poisoning. Many of the effected animals were pregnant females, primarily because they're feeding especially heavily now to support their pregnancies.
Rescue centers try to flush the toxin out of an animal's system, but sometimes their brains are too significantly damaged to save.
No cases in humans have yet been reported this year. Commercially harvested seafood is tested before it goes to market, but the California Department of Health sent out a warning last week against eating mussels, clams or whole scallops harvested by sports shellfish collectors in Santa Barbara County.
"Dangerous levels of domoic acid have been detected in mussels from this region, making them unsafe to consume," the statement warned.
The Southern California Coastal Ocean Observing Systems at Scripps Institution of Oceanography issued a domoic acid alert last week off Orange County.
Domoic acid poisoning was also a major problem 10 years ago, when 175 sea lions reportedly showed clinical signs of being affected. But the sheer number of animals the algae has sickened in such a short space of time this year has shocked welfare groups.
Marine Mammal Care Center of Los Angeles veterinarian Dr. Lauren Palmer said the group had taken in 15 adult sea lions in 10 days this month that had showed clinical signs of domoic acid. "It is unusual to see this many in a 10-day period," she told the Orange County Register.
Keith Matassa, executive director of the Pacific Marine Mammal Center, called the sea lions the "canaries of the marine environment" because they are indicators of an ocean's health.
Many scientists say that the development of the toxin is a byproduct of increased ocean pollution and higher water temperatures that allow it to thrive. With heavy rains this year, more fertilizer and waste water has washed into the sea.
"We do know society is shaping harmful algal blooms," Clarissa Anderson, head of the Scripps operation, told the Beach Reporter. "We are having an effect. We are seeing more of them. We are seeing bigger ones, more toxic ones all the time all over the entire world."
Before You Go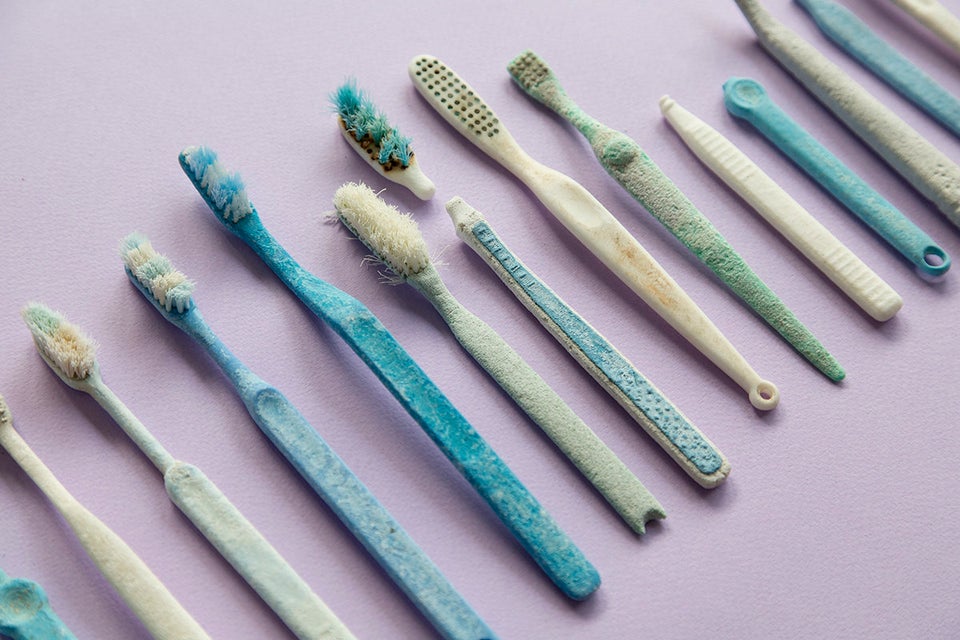 Tragically Beautiful Exhibit Shows How Our Oceans Suffer
Popular in the Community