A speaker at a rally for Republican presidential nominee Donald Trump told a series of inappropriate jokes about Democratic nominee Hillary Clinton Saturday night.
Don Bendell, an author and former Green Beret, told a joke depicting former President Bill Clinton throwing Hillary Clinton onto the field during one of the games in the World Series.
"One of his handlers said, 'Mr. President, you've been flirting with girls too much and not listening, I said throw out the first pitch,'" Bendell said.
Bendell's joke came hours after Trump criticized rapper Jay Z ― who performed at a get-out-the-vote rally supporting Clinton on Friday ― for the language he uses in his music.
"He used language last night that was so bad, and then Hillary Clinton said, 'I did not like Donald Trump's lewd language.' My lewd language? I'll tell you what, I've never said what he said in my life," said Trump, who has been under fire for saying he feels entitled to grab women "by the pussy" because of his fame.
"But that shows you the phoniness of politicians and the phoniness of the whole system, folks," he added.
Before You Go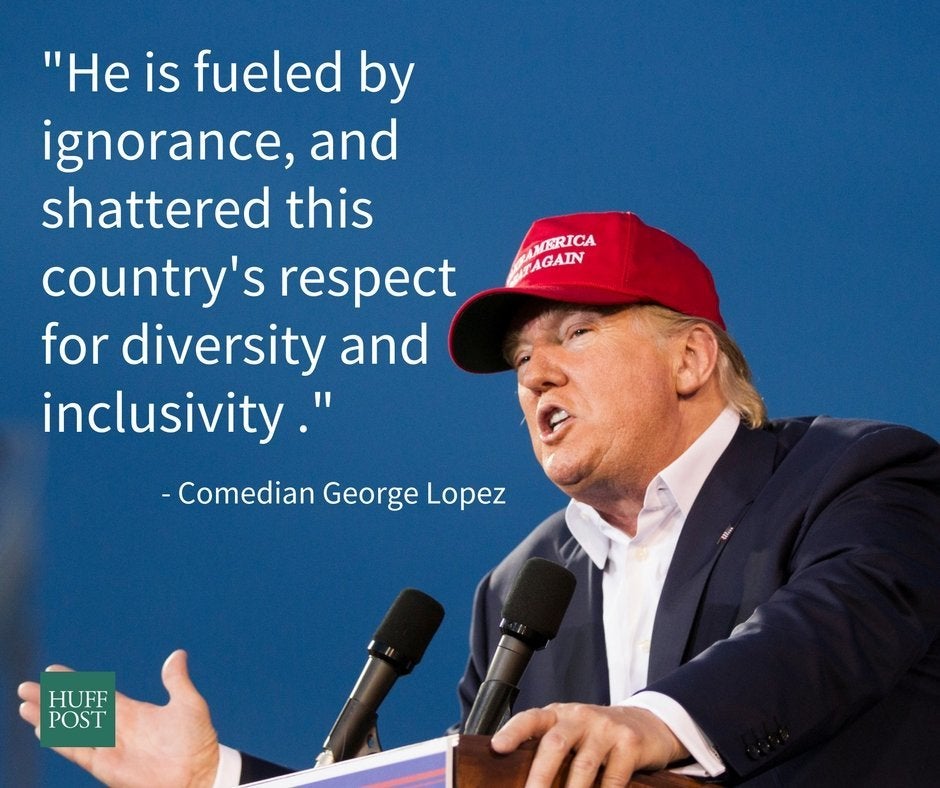 31 Latinos Share Their Most Eloquent Thoughts On Donald Trump
Popular in the Community