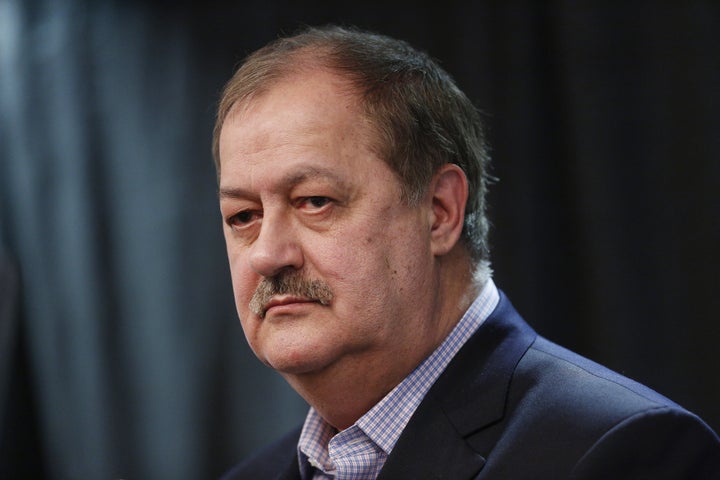 Don Blankenship, a Republican U.S. Senate candidate in West Virginia, suggested that Senate Majority Leader Mitch McConnell (R-Ky.) may have conflicts of interest in foreign relations because his father-in-law is a "wealthy Chinaperson."
Blankenship, whose fiancée was reportedly born in China, began by telling host Dimitri Vassilaros he doesn't have "any problem with China."
"But I have an issue when the father-in-law is a wealthy Chinaperson and there's a lot of connections to some of the brass, if you will, in China," he said, targeting the father of McConnell's wife, Elaine Chao, who is the U.S. secretary of transportation. Chao's father, James Chao, was born in China but launched his shipping company, the Foremost Group, in New York.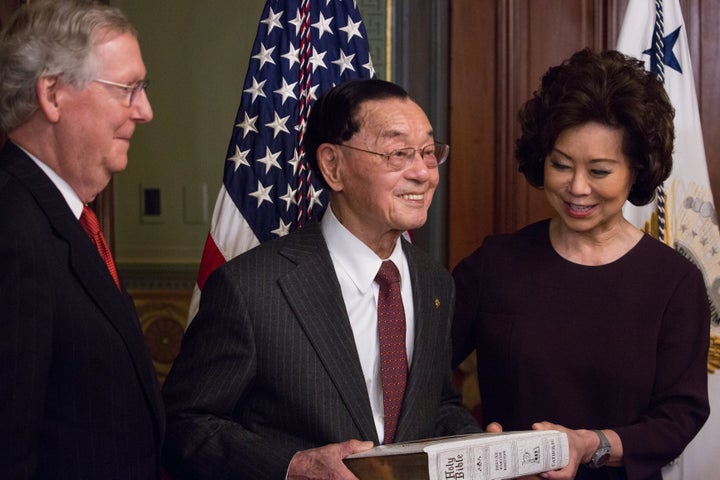 Blankenship, Massey Energy's former CEO, went on to criticize Elaine Chao, accusing her of once being part of an "environmental extremist group" that he claims "damaged West Virginia and the permitting process for coal and energy."
Though Blankenship tried to throw scrutiny over McConnell's extended family and his ties to China ― calling it "one small example" of conflicts of interest seen in Washington ― he has many ties of his own.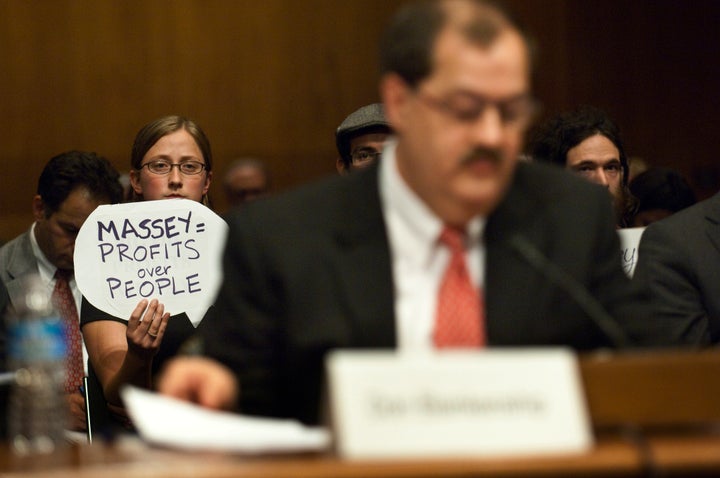 Despite these contradictions, Blankenship, who is an outspoken supporter of President Donald Trump, said on Monday that he's read books that criticize McConnell as being "too soft on China."
Though he added that U.S. senators need to be "more transparent" about their business ties, last week he reportedly told the Times that he believes nobody "should have to disclose private information."
That statement came amid scrutiny over the Senate candidate listing a $2.6 million mansion outside Las Vegas as his primary residence in 2016. He has defended that it's not uncommon for people in the coal industry to own homes in different states.
Popular in the Community