And then he was arrested.
Undercover agents in Florida allegedly caught Don Castner, 39, selling Electronic Benefits Transfer (EBT), The Smoking Gun reported. For more on Castner's previous experiences behind bars, see the Smoking Gun's story here.
Castner was one of 39 people who fell victim to Manatee County Sheriff Office's "Operation Meal Ticket II," -- an undercover investigation targeting food stamp fraud, according to ABC Action News.
Authorities say suspects selling the EBT cards used the profits to buy drugs and alcohol.
Castner, meanwhile, had to replace his novelty shirt with a smock before he was booked into jail, according to The Smoking Gun.
Related
Before You Go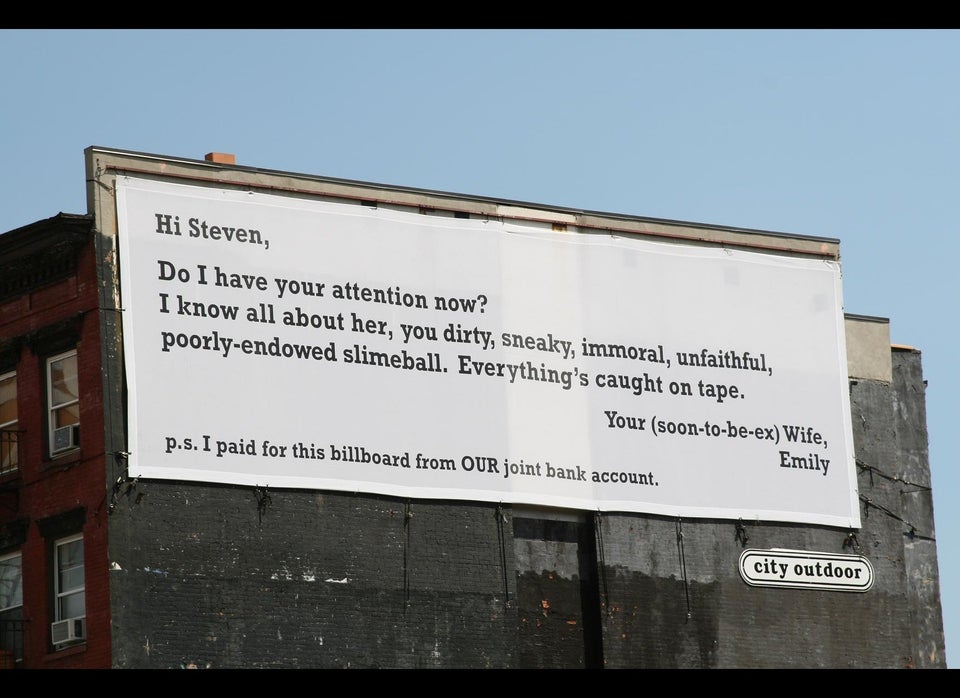 Weird Billboards
Popular in the Community