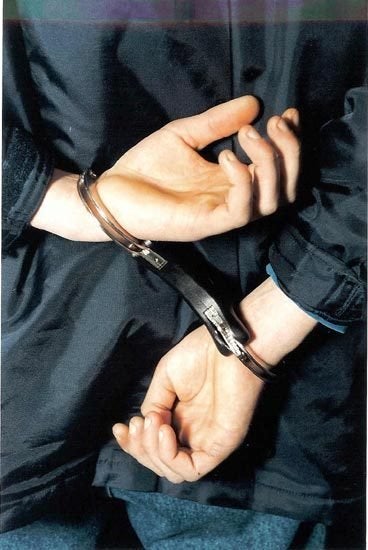 NEW YORK (By Grant McCool and Emily Chasan): An executive of an "expert networking firm" was arrested on Wednesday and accused of insider trading-related charges that are part of a broad investigation of hedge funds by U.S. prosecutors.
The criminal complaint unsealed in U.S. District Court in New York said Don Ching Trang Chu, also known as Don Chu, promoted the services of his California-based firm, Primary Global Research, by arranging for corporate executives to leak inside information to hedge funds.
Chu's arrest stems from the cooperation of Richard Choo-Beng Lee, a fund manager who pleaded guilty last year as part of the prosecution of Galleon Group hedge fund founder Raj Rajaratnam and 22 other traders, lawyers and executives.
Prosecutors described that case as the biggest probe of insider trading at hedge funds in the United States, but the investigation has widened to include subpoenas of several funds with billions of dollars under management.
FBI agents used court-approved search warrants to raid three hedge funds in Connecticut and Massachusetts on Monday.
In charging Chu, prosecutors said he arranged for hedge funds to get tips on companies including Atheros Communications Inc, Broadcom Corp and Sierra Wireless Inc in 2008 and 2009.
Chu's lawyer, Jeffrey Plotkin, could not immediately be reached to comment. The office of Manhattan U.S. Attorney Preet Bharara said Chu was scheduled to depart to Taiwan on November 28.
He is expected to appear in Manhattan federal court later on Wednesday.
In the criminal complaint, which was signed by FBI special agent B. J. Kang, one of the lead investigators on Galleon, authorities said consultants with expert network firms "can earn hundreds of dollars per hour" for their services.
The complaint said that one way expert network firms get paid is through "soft dollars," an arrangement in which a hedge fund client executes trades through a designated brokerage that has some relationship with an expert network firm.
In subpoenas served on SAC Capital and other hedge funds and mutual funds, authorities asked for information about any soft dollar deals those funds had.
Prosecutors allege that from 2008 to 2009. Lee struck up a relationship with Chu, while Lee was working at Spherix Capital. Spherix Capital, is a now-closed San Francisco fund that Lee managed with Ali Far.
Both Lee and Far pleaded guilty to trading on inside information in the Galleon case and are cooperating witnesses.
Far worked at Galleon for many years. Lee is a former trader and analyst at SAC Capital Advisors. As part of his cooperation agreement, Lee agreed to tell prosecutors of any insider trading he engaged in at Steven Cohen's firm, which he left more than six years ago.
Jeff Borenstein, the lawyer for C.B. Lee, said "My client is and continues to be cooperating to the best of his ability with the U.S. attorney and the FBI, beyond that I don't have a comment on the specifics."
There is nothing in the complaint against Chu that alleges any wrongdoing at SAC Capital, but authorities are looking at funds set-up by former associates of Cohen.
A spokesman for SAC declined to comment.
(Additional reporting by Matthew Goldstein and Emily Chasan; Editing by Ted Kerr)
REAL LIFE. REAL NEWS. REAL VOICES.
Help us tell more of the stories that matter from voices that too often remain unheard.