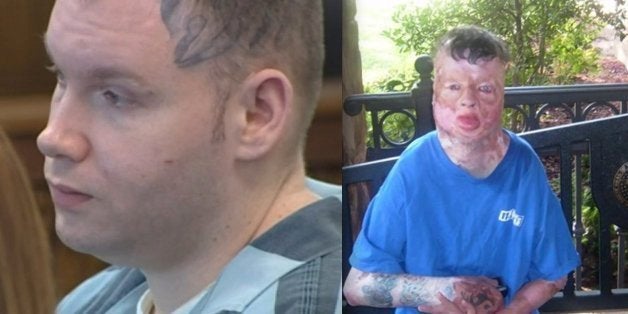 It took more than 16 years for justice to be served against a man who set an 8-year-old boy on fire after sexually abusing him.
Don Collins, 29, was convicted of capital murder in Texas on Monday, the Houston Chronicle reports. His victim, Robbie Middleton, died three years ago of a rare cancer suffered by burn victims, allowing prosecutors to go forward with the murder charge.
Collins was 13 years old on June 28, 1998, when he confronted Middleton on a wooded trail in Splendora, Texas. He abducted the boy on his eighth birthday, tied him to a tree, doused him in gasoline and set him on fire. On his deathbed, Middleton recorded a video where he named Collins and revealed that he'd been sexually abused before he was burned. Prosecutors argued that Collins lit the victim on fire to keep him quiet.
Middleton -- who was on the way to invite a friend to his first sleepover -- suffered burns on 99 percent of his body and underwent more than 150 surgeries over the next 13 years.
The Middleton family's 16 year court battle was almost lost when prosecutors initially dropped charges against Collins for lack of evidence. But in March, prosecutors were able to charge Collins as an adult based on a law that wasn't on the books at the time of the crime.
Jurors deliberated for more than three hours on Monday afternoon after hearing from more than 40 witnesses in the case, KPRC reports.
The victim's mother, Colleen Middleton, smiled in court when she heard the verdict.
"I hope he gets 40 years. That's the most he can get," she told KPRC.
Collins isn't eligible for the death penalty because he was a minor at the time of the attack. He faces up to 40 years in prison.
Popular in the Community