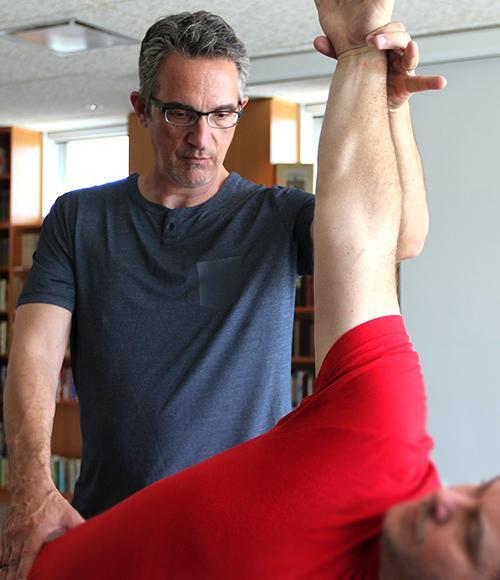 From sitting at my computer so much my lower back has been in knots for years. I emailed my dear friend, Doctor Larry Payne, and he recommended that I see Certified Yoga Therapist Don Henry. Larry wrote, "Don Henry is one of the finest graduates of the Yoga Therapy Rx Program at Loyola Marymount University and he also excelled in the Level IV Yoga Therapy clinic." I have been practicing with Don for a few weeks and back has never felt better.
I asked Don about how he became interested in Yoga Therapy and he replied, "First, let me say that almost everyone seems to intuitively sense something therapeutic about yoga. Of course, some people are just looking for a good workout in their yoga class, but it's all too common for people to say that yoga somehow makes them 'feel better.' I certainly believe that there are principles and practices in the yoga tradition that offer immense therapeutic benefits—both mentally and physically. And as Yoga Therapist I'm trained to take those practices and apply them to the very specific needs of an individual patient."
From my understanding of one distinction between eastern and western medicine, western medicine is miraculous at treating symptoms and eastern medicine prefers to focus on the human body as a comprehensive system. Don told me that he is part of a team of integral healers that include physicians, physical therapists and even psychotherapists. He did his clinical internship at the Venice Family Clinic (affiliated with UCLA) and said, "sometimes patients and even doctors turn to Yoga Therapy when traditional Western medicine doesn't seem to be effective for one reason or another. But I typically feel that it is in the best interest of the patient when Yoga Therapy is part of a comprehensive treatment plan."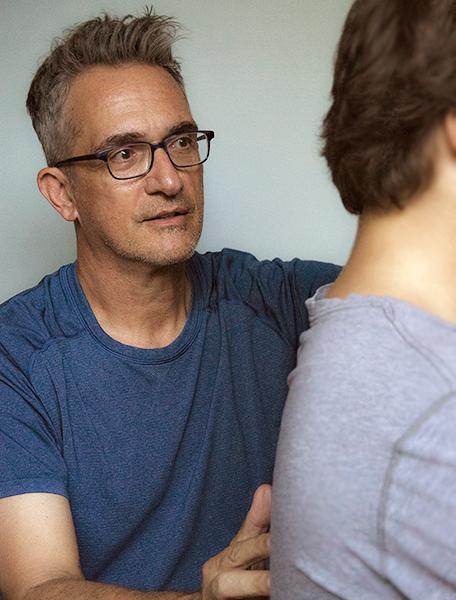 Don teaches public classes in the South Bay and one-on-one Yoga Therapy sessions in his studio in Redondo Beach so that he can focus on the specific needs of individual patients and target therapeutic treatments to each of them as needed. He sees people with a wide range of illnesses and injuries, often people who are dealing with chronic pain.
For Don, yoga encompasses more than postures and movement. While those practices are certainly valuable, sometimes focusing on breathwork or spending time doing guided meditation also offer great benefits. He said, "Even people with profound illnesses or injuries are frequently dealing with equally intense emotional issues—anxiety, stress, depression. Yoga Therapy recognizes the relationship between the mind and the body and also addresses emotional states."
I feel confident in saying that Don is one of the most caring and gifted teachers I have ever met.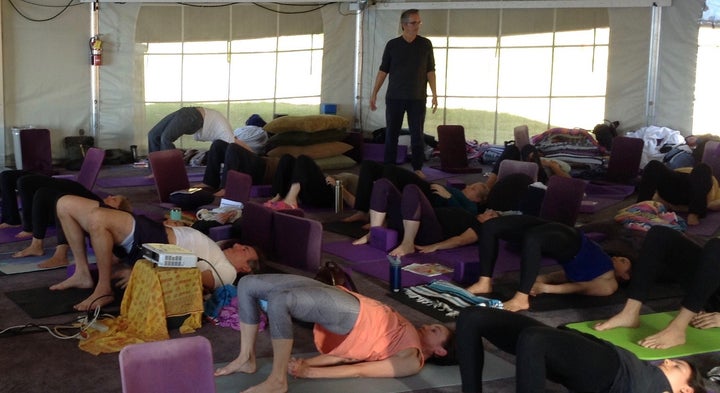 Related
Popular in the Community