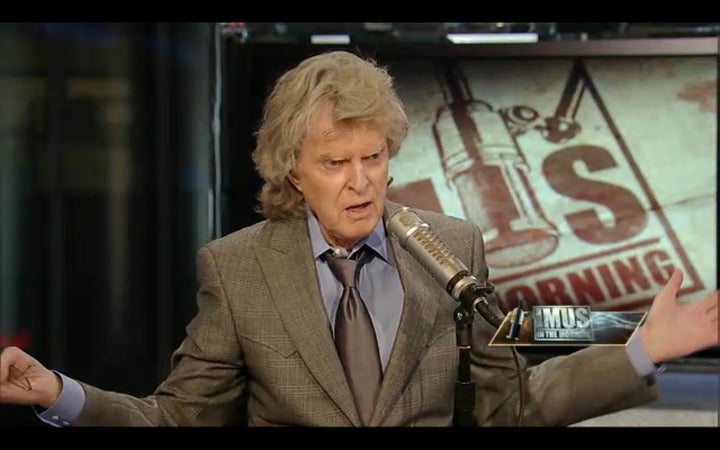 Don Imus may have helped put Fox Business on the map, but his ratings on the network seem to have taken a tumble.
According to the Nielsen ratings, Imus averaged 65,000 viewers in the first quarter of 2011--down 45% from his 2010 figures. Imus is also down 48% thus far in April when compared to his April 2010 numbers. (The show averaged around 127,000 viewers when it launched in October 2009.)
Imus was brought in to boost the profile of the network, which has struggled mightily in the ratings since its 2007 launch. He instantly became the most highly rated person on the channel, and did much to bring it further into the public eye. But his show has now slid down the list. For instance, the program that follows it, Varney & Co, is averaging 20,000 more viewers thus far in April. Still, Imus is sometimes the highest-rated person on FBN, and his radio show is getting record audience figures.
Some of the network's business-related shows, such as "Cavuto" and "Lou Dobbs Tonight," have been gaining traction in the ratings. Overall, though, the network is still struggling. For instance, on Friday, when all the cable networks saw their ratings spike due to the government shutdown fight, FBN averaged 61,000 viewers for the day—as compared to rival CNBC, which averaged 207,000 viewers.
Popular in the Community