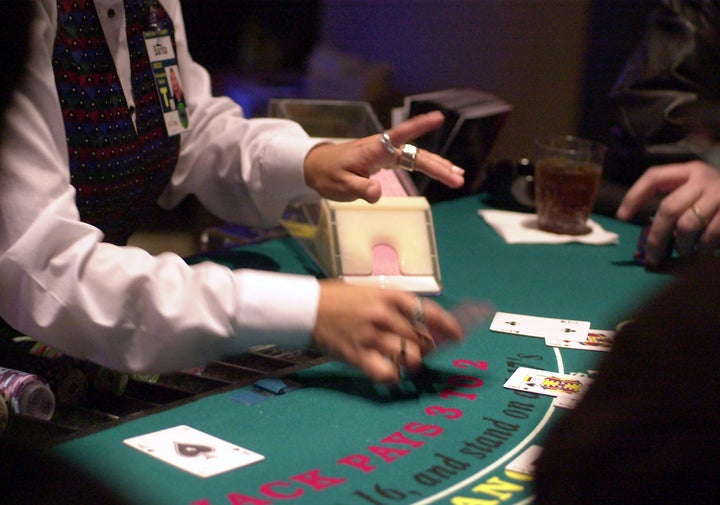 For once, the casinos got beat.
Johnson, a chief executive for a Wyoming-based company that wagers on horseracing, won at three different casinos during the course of his run, too. He confirms to the paper that he won roughly $4 million at Caesars Atlantic City in December, roughly $5 million at Borgata Hotel Casino & Spa, and then $5.8 million in one 12-hour period at Tropicana Casino and Resort, the paper notes.
This isn't first time a high-level executive won big with cards. In 2009, Steve Begleiter, former head of corporate strategy at Bear Stearns, finished sixth at the World Series of Poker, winning $1.26 million
Still, Johnson insists he is not a professional gambler and denies gaming the system.
"I'm not breaking any laws," he said, according to The Press of Atlantic Citty. "I'm beating them with my own skills."

Some casino games have garnered growing attention as games of skill, not luck. According to a recent working paper by Freakonomics writer Steven Levitt, in fact, winning a professional poker game requires a level of skill comparable to professional baseball.