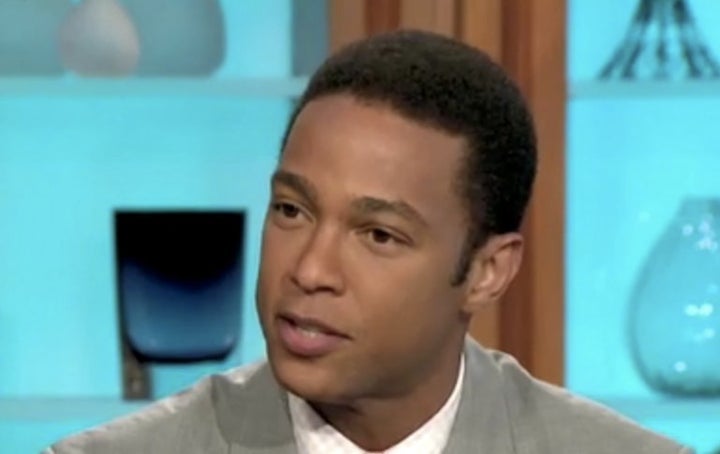 CNN's Don Lemon capped off what was surely one of the biggest days of his life by sitting down with Joy Behar on Monday night to talk about his public admission that he is gay.
Lemon came out publicly on Twitter and in an interview with the New York Times on Sunday night, and he spent Monday giving interviews about the revelation. "It's a milestone," he told Behar on her HLN show. "You have to get to a certain point in order to be comfortable enough to do this."
Lemon said the decision to come out happened organically when he was writing his book. Initially, he was very nervous about including that side of his life.
"But then, you know, when the student at Rutgers University killed himself...I said, leave it in there," he said. "If I had had someone like me who had chosen to live their lives out and proud, there would be no need for the Tyler Clementis of the world."
Behar said people would be inspired "when they see a successful, gorgeous dude like you who says, listen, this is what I am."
"What are you trying to do, Joy?" Lemon joked. "Are you hitting on me? ...Didn't you read the book, Joy?"
Lemon said he was feeling serene about whatever repercussions coming out might have. "I feel like whatever happens from this point on, what will be, will be," he said. Behar asked him if other closeted news anchors should come out.
"I think every little bit helps," Lemon said. " I'm not saying they should. It would be great if they did, quite honestly...I think it's just important to live your own truth in your own being, in your own life. And if someone asks you the question in an interview or on any format, just say yes, next question."
And he gave a nice answer of his own to that hypothetical question: "I was born gay, just as I was born black."
WATCH:
Popular in the Community