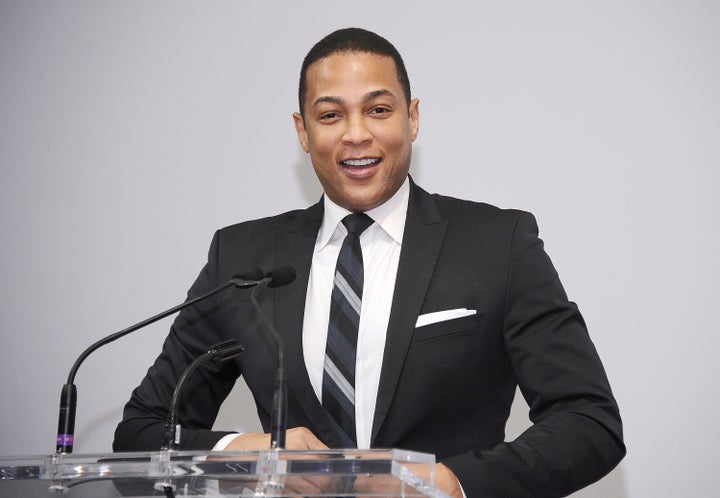 CNN's Don Lemon is notorious for not being interested in "politically correct" journalism.
Unlike many of the reporters he works with, Lemon often manages to become the story himself through his unorthodox comments, like the time he suggested a black hole could have been responsible for the disappearance of Malaysia Airlines flight 370, or the time he asked a Muslim civil rights lawyer whether he supported the Islamic State.
Asked about his flair for controversy and conspiracy, Lemon said he has never intended to be provocative.
"I am not setting out to be a provocateur," he told the Times. "I am setting out to inform people and to get people to think. I do think my career has been helped, because part of my job is to get people to have discussions."
Lemon specifically addressed his MH370 reporting, saying he brought up the "black hole" conspiracy because it was a viewer question.  He added that he believes something "perfectly logical" happened to the flight.
"But I think it's legitimate to talk about other theories. It's not that we're saying it's true," he said.
When asked about his tendency to upset liberals -- such as when he said in June that liberals are the "least tolerant" and "most easily offended" group when it comes to political correctness -- Lemon said, "I'm not an advocate or an activist. I'm a journalist."
Even so, Lemon went on to say that if he weren't a journalist, he'd "probably be an activist."
"But not like Dr. King, even though I admire him," he added. "I'd probably be more of a Malcolm X. I believe the best way to improve yourself is to improve yourself."
Read the full interview with Lemon here.
Calling all HuffPost superfans!
Sign up for membership to become a founding member and help shape HuffPost's next chapter