Gov. Hogan had declared a state of emergency in Baltimore earlier that evening, ushering in National Guard troops to help deal with the unrest and violence related to protests over the death of Freddie Gray. The 11-minute clip opens with Lemon asking the pair why Hogan did not make the call earlier.
The governor notes that he could not declare a state of emergency without the explicit request of the mayor. Rawlings-Blake explains that she did not want to "escalate" any violence by bringing in more enforcement than necessary.
"We've seen what happened when other jurisdictions have overreacted, and brought in resources that escalated the violence on the street, and we didn't want that to happen in Baltimore," the mayor told Lemon. "I was very measured because I wanted to make sure we had the appropriate response."
This does not satisfy Lemon, who challenges Hogan's claim that Baltimore was "under control" before Monday and continues to demand the two explain their actions. Hogan and Rawlings-Blake say they are out of time and unplug their mics after about 10 minutes.
Unrest in Baltimore broke out over the weekend in response to the death of 25-year-old Gray, who suffered a severe spinal injury after being taken into police custody on April 12. Police chased and tackled Gray after saying he fled from them "unprovoked," then arrested him on charges of possessing a switchblade.
Contact The Author
Before You Go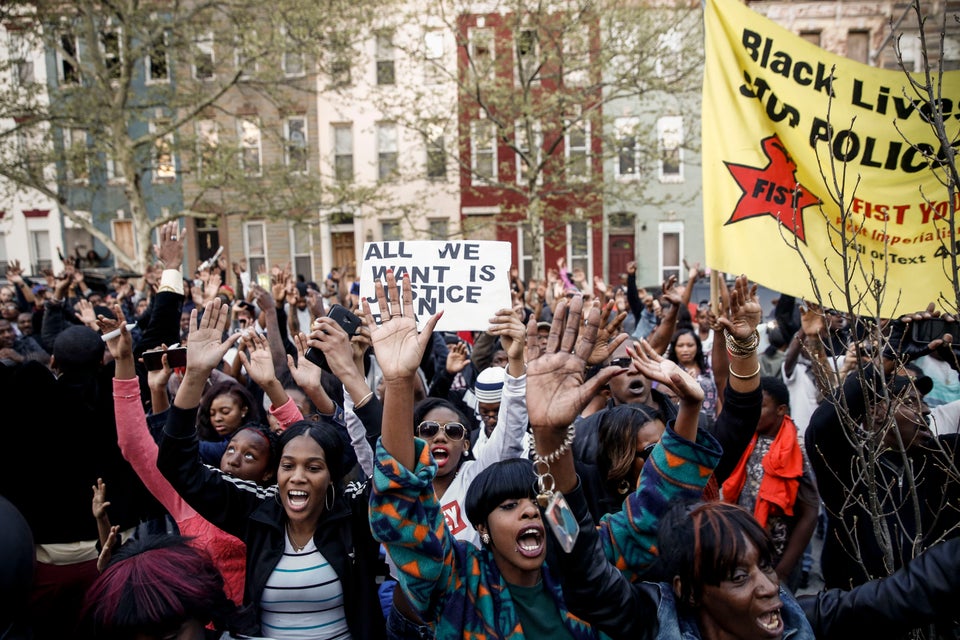 'Justice For Freddie Gray' Protests
Popular in the Community