The White House has ordered former counsel Don McGahn not to comply with a congressional subpoena for documents, deepening the Trump administration's refusal to cooperate with Democratic-led investigations.
A letter from McGahn's attorney addressed to House Judiciary Committee Chair Jerrold Nadler (D-N.Y.), says McGahn was ordered not to produce the documents by White House acting chief of staff Mick Mulvaney. Mulvaney argued that the documents "implicate significant Executive Branch confidentiality interests and executive privilege," McGahn's attorney, William Burck, states in his letter to Nadler.
The defiance shows an increasing White House antagonism to Democratic attempts to dig into special counsel Robert Mueller's investigation and other matters involving President Donald Trump.
Attorney General William Barr refused to appear at a Judiciary Committee hearing last week and faces a contempt vote on Wednesday for refusing to turn over a complete copy of Mueller's report. Meanwhile, Treasury Secretary Steve Mnuchin said Monday he wouldn't comply with Democratic demands for Trump's tax returns. And Trump, after saying Congress should hear from Mueller himself, said over the weekend that the special counsel "should not testify.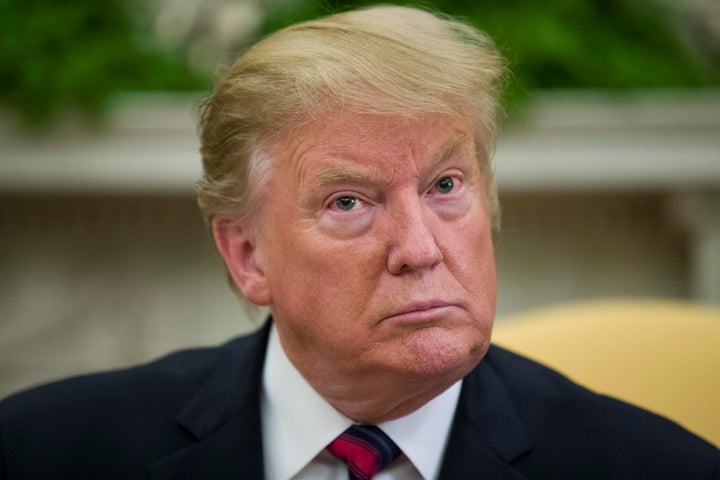 Trump's current counsel, Pat A. Cipollone, argued in a separate letter to Nadler on Tuesday that McGahn does "not have the legal right" to produce the documents sought by Congress. Cipollone told Nadler to request the documents directly from the White House.
Burck said McGahn will "maintain the status quo" and will not turn over the documents as a result of the conflict between the Judiciary Committee and the White House. The lawyer added that Cipollone told him the Department of Justice is aware of the refusal and "concurs with this legal position."
McGahn, who served as Trump's White House counsel for the first year and a half of his administration, was asked to turn over the documents by Tuesday.
Popular in the Community