Don Weise has twenty years publishing experience, the majority of which has been devoted to LGBT literature. He's currently Editorial Director of Magnus Books (an imprint of Riverdale Avenue Books), has served as Publisher of Alyson Books and Senior Editor at Carroll & Graf Publishers. He's the author of Black Like Us: A Century of Lesbian, Gay, and Bisexual Fiction; Time on Two Crosses: The Collected Writings of Bayard Rustin; and The Huey P. Newton Reader. Don was named by Publishers Weekly as an industry "Change Maker" and listed among Out Magazine's "100 Most Intriguing Gay Men and Lesbians" of the year. He lives in New York City.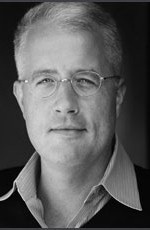 TH: You've been in LGBT publishing for two decades. With so many gay presses vanishing in recent years (Haworth, Alyson, Suspect Thoughts), is there a future in LGBT publishing as a specific market or genre?
DW: There really is. Publishers come and go for a variety of reasons, as the three gay presses you name demonstrate. I don't think their departures had too much in common, especially Haworth Press whose parent company was bought, nor did they publish the same kinds of titles, no matter that the content was all LGBT-specific. Suspect Thoughts had a lot more edge than Haworth, and since Haworth had its roots in the academic world I think it was a less commercially-driven publisher than Alyson.
It's not easy running a small press -- that much is clear -- but that's less of a reflection of being a gay press and much more about operating as a small press or even small business, generally speaking. As with gay bookstores closing, there are also mainstream independent stores vanishing just as fast, including beloved stores that have been around for decades. It's misleading to zero in and attribute a business closing to the fact that it served an LGBT audience or that gay people no longer read.
I think that with publishing at the big houses becoming so blockbuster-oriented, it leaves little room for midlist titles which is what most LGBT books are. Relatively few will sell over twenty thousand copies. However, that leaves the field open for small presses, gay and otherwise, to bring out more LGBT literature. The readers are definitely there.
TH: There are just a few small gay presses now in addition to yours (which I also hope to interview: Sibling Rivalry, Lethe, Chelsea Station, Bold Strokes, Rebel Satori, Midsummer Night's Press, among others). Is this where gay publishing is going to stay, among the small presses?
DW: It's been with small presses from the beginning. There were the women's and lesbian presses started in the 1970s and '80s -- Diana, Kitchen Table, Naiad, Seal, Cleis, among others -- and there were also gay men's presses like Felice Picano's Gay Presses of New York and Sasha Alyson's company, both of which also published lesbians. Among the things that I like about LGBT presses, or mainstream independents like Beacon which has a good LGBT list, is that they're mostly run by gay people who have a better idea than non-gay people what matters in our lives. Which isn't to say that some great work hasn't been done by straight people or by gay people at the big publishing houses -- it has and those places continue to bring out some wonderful books. But the risk-taking doesn't happen in corporate publishing; no one can afford to do it there. And sometimes it doesn't even happen among the LGBT presses, which is okay I think if you're doing what you love and there's an audience for it. One of the virtues I've liked best about small press publishing is it allows you the freedom to publish what matters to you without worrying whether you have a national bestseller on your hands. That side of the business has never interested me. I might as well sell real estate.

TH: What is your view of self-publishing?
DW: It depends on the writer and his or her intentions. If they just want their book published, for whatever reason, i.e. to control the publishing process or simply to see it in print, then it makes sense. So long as the book has been professionally edited and designed, you might as well if you can't find a home with a publisher. The major asset of working with a publisher of any size is they bring years of expertise to the table, from start to finish, and can advise in areas that I'm told self-publishing companies can't or don't -- or will for a fee. What I've heard from authors is these companies want to sell as many services as they can, whether you really need them or not. A traditional publisher will have the best interest of the book as their top priority, and by extension the best interests of the author.

TH: Tell me about your new venture with Magnus now working in tandem with Lori Perkins and Riverdale Avenue Books.
DW: Publishing has changed so radically over the past few of years with the closing of Borders, the ups and downs of Barnes & Noble, Amazon becoming more aggressive as a retailer but also as a publisher, advance orders coming down in size, e-books becoming more commonplace than ever before that the traditional model publishers have used up to this point suddenly made no sense for me -- financially and practically speaking. Printer costs were enormous and acquiring books sometimes two years ahead of publication made doing business the old-fashioned way a challenge to say the least.
My friend, agent Lori Perkins, announced last summer that she was launching a new press, only it would be an e-book/print on demand model. Her model was simple and affordable, and it appealed to me right away because it removed most of the hurdles in my path where printer costs were concerned. I joined forces with her last fall as an imprint of Riverdale Avenue Books. I still focus on LGBT titles -- publishing the same kinds of books I always have -- and retain editorial control but share production and distribution resources.

TH: What are some of the titles you are most proud of?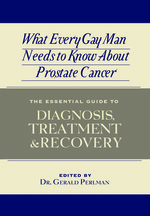 I've worked with a lot of writers whose work is very meaningful to me: David Mixner, Edmund White, Gore Vidal, Ann Bannon, Christopher Bram, John Rechy, James Purdy, Edward Albee, Urvashi Vaid, Mel White, and E. Lynn Harris to name a handful. But I tend to take special pride in the smaller projects that aren't going to dazzle anyone but provide something essential to readers, such as Gerald Perlman's What Every Gay Man Needs to Know about Prostate Cancer -- almost nothing exists in print on this topic for gay men specifically, no matter that prostate cancer is about as prevalent as breast cancer; Leslie L. Smiths new collection of gay men writing personal essays on alcoholism and recovery called Leaving the Rest; and on the way is an anthology of writings by queer people who've survived sexual violence. I say I take special pride in books like these not because I like them better than others I publish but because they're especially personal to me. I'd like to think that by looking at my list a person would know what matters in my life. It becomes less fun when the goal is anything else.
TH: I've always liked the variety of work you've published and really enjoyed Blair Mastbaum's novel Push and Charles Rice-Gonzalez's Chulito, as well as For Colored Boys Who've Considered Suicide When the Rainbow is Still Not Enough which gives much-needed voice to LGBT African-American issues and experiences. You were also doing an anthology on work by LGBT Buddhists. Where is that project at currently?
DW: Putting together an anthology requires more time and commitment than anyone who's not edited one can imagine. I still hope to do the Buddhist collection. I also think the project has waned as my own commitment to Buddhism has evolved over the past couple of years. I've found that my spiritual life needs more than what Buddhist teachings alone have to offer. Before that it was needing more than what Christianity had to offer. I suppose it's all about inner evolution.

TH: What new books have you got coming up that you are excited about?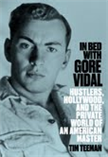 Just out is journalist Tim Teeman's knock out biography In Bed with Gore Vidal: Hustlers, Hollywood, and the Private World of an American Master. It started off as a small book I commissioned about Vidal's sexual and romantic life but turned out to be a full-length biography. Vidal had been dead just a few months when I first spoke with Tim about it, and we knew that for the first time friends and colleagues would open up and say things about his private life they couldn't have said while he was still alive. And they did -- in spades! People like Claire Bloom, Susan Sarandon, Vidal's sister, his nephew, housekeepers, close gay male friends who knew Vidal since the 1960s, even Vidal's nanny who, in a previously recorded conversation, said she knew he was gay since he was a boy. Tim reveals the names of the many male movie stars Vidal was involved with, people like Fred Astaire, while sharing the family's belief that William F. Buckley had incriminating sexual evidence on Vidal and used it to blackmail him for years. I'm a huge fan of Vidal's, having read almost everything by and about him and worked with him, and yet I feel after reading this book that I'm seeing the real man for the first time. Yes, the book is gossipy and racy at times but it's also sympathetic and compassionate. He was a deeply complicated figure to put it mildly.
Also recently published is Two Spirits, One Heart: A Mother, Her Transgender Son, and Their Journey to Love and Acceptance, the first memoir by the parent of a transgendered son. The book recalls the sometimes painful journey the author undertook when her 20-year-old lesbian daughter announced that she wanted to become her son. Author Marsha Aizumi, who inspires me endlessly, sits on the national board of PFLAG, and she and Aiden are both committed advocates for LGBT equality.
I'm thrilled to publish journalist Donna Minowitz's brilliant and funny (two words that really apply to Donna) Growing Up Golem: How I Survived My Mother, Brooklyn, and Some Really Bad Dates. It's a memoir about coming of age in a Jewish family and trying to stay sane in it as the author navigates a lifetime of sibling rivalries and an eccentric mother who makes a near life-size doll of the author as a present and names it "The Donna Dyke Doll." There's also The Hunger Gays by Nathan Alexander, a gay erotic take on the blockbuster series. The New Year sees some wonderful new titles as well. The wildly popular gay blogger Kenneth M. Walsh (Kenneth in the 212) shares stories of his own eccentric, take-no-prisoners mother, and more, in Wasn't Tomorrow Wonderful? Kenneth chronicles with great wit how watching Buffy and Jody on TV reruns of Family Affair inspired his adolescent obsession to leave the Midwest for New York City and the life he finally found there: "How I envied those two. Not only were their parents dead, they got to live in a glamorous high-rise apartment building in Manhattan, far away from the tract houses of the Midwest."
Rev. Irene Monroe's Blessed Assurances: Prayers and Meditations for Gay People is especially close to me, as the book is important for people of faith in our community but also because Irene herself is such a force for goodness. When we met I liked her instantly and my affection for Irene has only grown.
I have three YA-themed books. Chris Shirley's heartfelt YA novel Playing by the Book, which tells the story of a fundamentalist Christian teenager from Alabama who comes to New York City for a college summer program and discovers the world -- and himself -- for the first time. Hiding in Plain Sight: A Street Kid's Journey from Female to Male by filmmaker Zane Thimmesch-Gill is a harrowing transgender memoir about living as a queer homeless youth. Zane is incredibly brave in so candidly sharing the most personal -- and painful -- details from his troubled but ultimately triumphant path. On a very different note, I have a YA paranormal romance novel called Venomoid by J.A. Kossler, a kind of Romeo and Juliet love story between a teen vampire and a zombie.
TH: I love the breadth of the work you're putting out. If Magnus is any indication, LGBT lit is clearly alive and well and forging ahead into uncharted territory, discovering new and unheard voices. Thank you, Don, for talking with me and for your continued service to our community and literature.
Calling all HuffPost superfans!
Sign up for membership to become a founding member and help shape HuffPost's next chapter