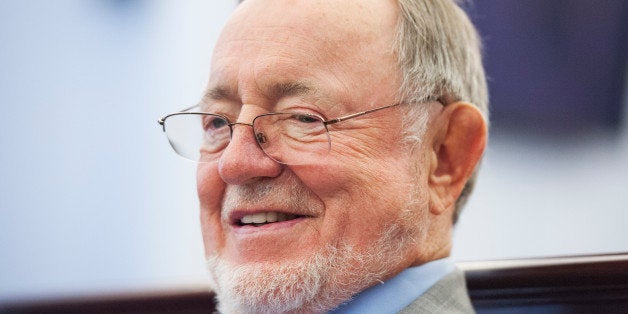 Rep. Don Young (R-Alaska) personally apologized for some eyebrow-raising remarks he made about suicide while speaking at a high school in Wasilla, Alaska.
The Alaska Dispatch News reported Young had told students during a question and answer session on Oct. 21 that suicide signaled a lack of support from friends and family. His comments came days after a student at the high school took his own life.
Young's office released a statement Oct. 22 saying the congressman "should have taken a much more sensitive approach," but while speaking Friday at the annual convention of the Alaska Federation of Natives, Young addressed the comments himself.
"I am profoundly and genuinely sorry for the pain it may have caused people, genuinely sorry for the pain of the individual as I've experienced it," Young said, according to the AP.
"It's very personal to me," Young also said. "It may have caused me to mangle some of my statements and comments that's cause this uproar. But I will tell you how many times I've asked myself, 'Did I do enough? Did I take a nephew away from an abusive father? Did I love him enough? Did I do enough? And apparently I did not."
"To hear that it was because you weren't a good friend, I mean that makes someone hurt more than just having that happen," Grier said. "To hear that it's your fault after the fact is definitely a heavier blow."