You don't have to be a book-lover to fall in love with this pawsitively furry library.
At the Doña Ana County Government Center in New Mexico, there is a "cat library" where employees can "check out" a feline to play with while at work.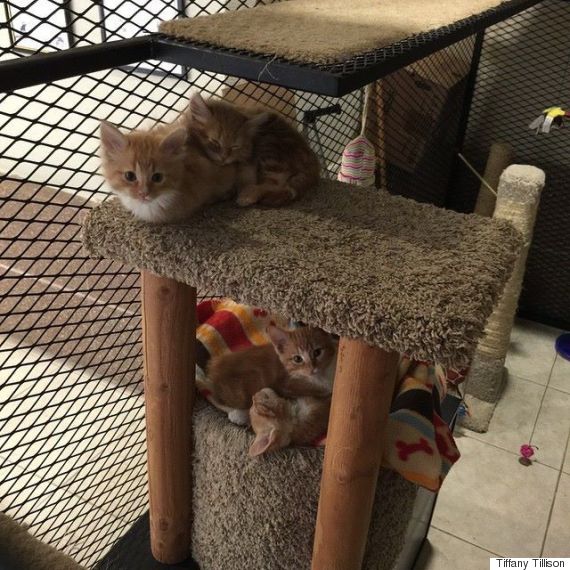 The "cat library."
Though the program has been around for about three years, Tiffany Tillison, one of the employees, recently posted a picture of the adorable concept to Reddit, where it quickly went viral with more than 5,500 upvotes as of Friday. And while the cat library seems like a pet lover's dream-come-true, it also serves a greater purpose: to raise awareness about shelter animals and help get the cats adopted.
"Most animal shelters are out of the way outside of towns (usually outside the city limits), so you have to really be thinking of adopting an animal to take the trouble to go over there," Tillison told Buzzfeed. "But with this program, hundreds of people come through our lobby every day, so they can't miss seeing them!"
The county works with the Animal Service Center of the Mesila Valley to get the cats, and according to the shelter's director, Dr. Beth Vesco-Mock, using the library is simple. Her shelter brings kittens to hang out in "kitty kondo" -- the office's cat play area -- and employees can then take a cat back to their desks to play with and return them once they're finished. The shelter director says that the program benefits both the cats, some of which have special needs, and the workers.
"[The kittens] run around and they get socialized," Vesco-Mock says. "And it helps reduce stress in the office and in the cubicles."
Many of the kittens get adopted by employees who just can't get enough of the little furballs. When all the cats get forever homes, the shelter sends down a new crop of furry friends. About 100 felines have found new families because of the program, Vesco-Mock said.
Meow, can we paw-lease get one of those at our office?!
Related
Before You Go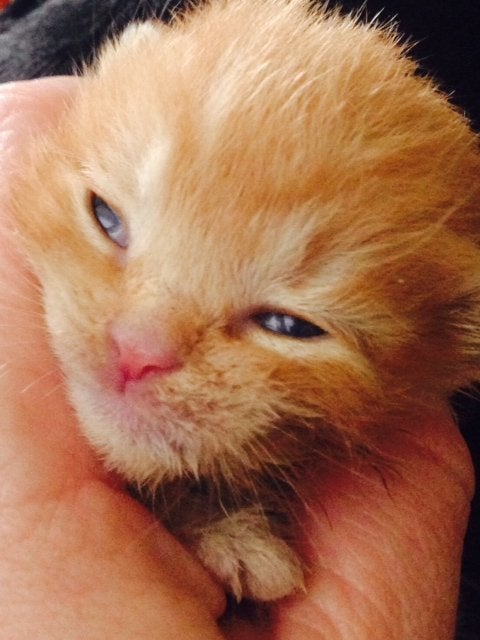 'Miracle' The Kitten