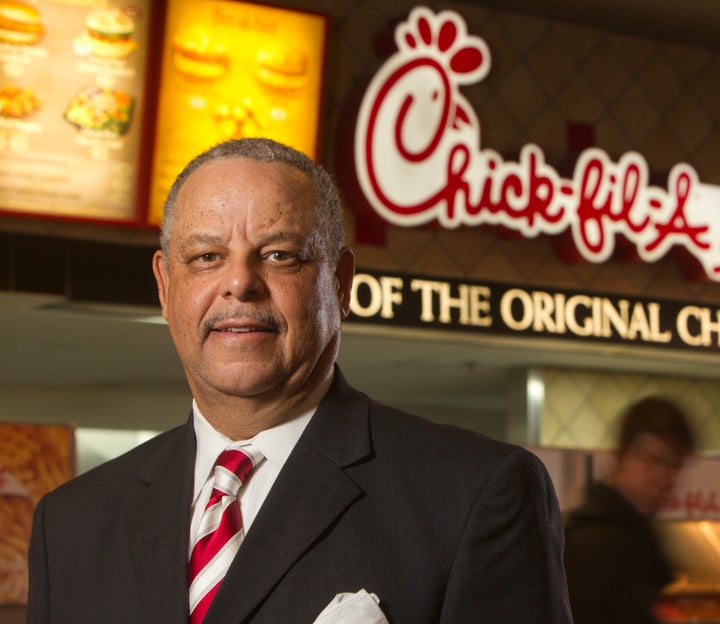 "Don was a member of our Chick-fil-A family for nearly 29 years," the statement reads, according to the AJC. "For many of you in the media, he was the spokesperson for Chick-fil-A. He was a well-respected and well-liked media executive in the Atlanta and University of Georgia communities, and we will all miss him."
According to a biography from the University of Georgia, from which Perry graduated in 1974, he began working at Chick-fil-A in 1983, and he was "responsible for external communications and publicity programs in support of key company initiatives."
Chick-fil-a has been dealing with a public relations firestorm following comments that the company's president, Dan Cathy, made last week. Cathy said that his company supports "the biblical definition of the family unit" and that he prays "God's mercy on our generation that has such a prideful, arrogant attitude to think that we have the audacity to try to redefine what marriage is about."
In response, Perry last week issued a statement, writing "going forward, our intent is to leave the policy debate over same-sex marriage to the government and political arena," according to the Los Angeles Times.
The statement continued: "The Chick-fil-A culture and service tradition in our restaurants is to treat every person with honor, dignity and respect – regardless of their belief, race, creed, sexual orientation or gender."
Related
Popular in the Community