Donald Glover continues to prove he's one of the most versatile creators in American entertainment.
The 33-year-old actor, writer, director and musician (as Childish Gambino) already won two Golden Globes for creating and starring in the show "Atlanta" earlier this year. And at the 69th annual Emmy Awards on Sunday, he won yet another statue for directing.
After winning in the category for Outstanding Directing for a Comedy Series he became the first black person to take home an Emmy for directing a comedy. He also personally earned Emmy nominations for being a lead actor and writing on the series, while "Atlanta" earned a nomination for Outstanding Comedy Series. (Glover is a producer on the show as well.)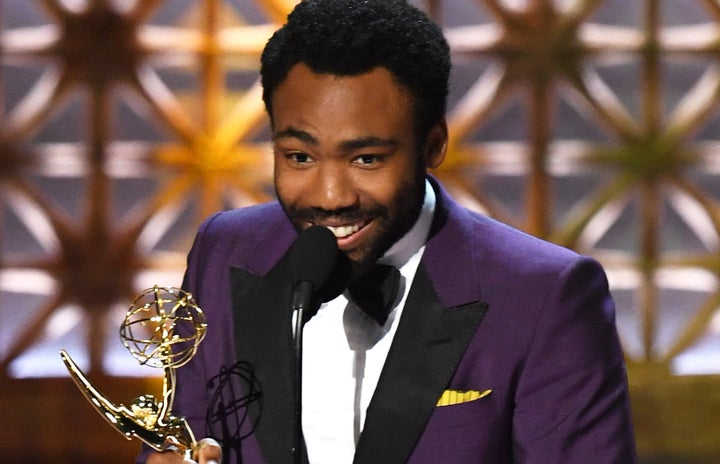 As Glenn Whipp at the Los Angeles Times reported, "Donald Glover is also the first director to win for a show he acted in since Alan Alda won for 'MASH' in 1977."
Later in the night, Glover won for Outstanding Lead Actor in a Comedy Series. He used part of his speech to make a dig at President Donald Trump.
"I want to thank Trump for making black people number one on the most-oppressed list," Glover said. "He's probably the reason I'm up here."
Glover will soon star as Lando Calrissian in the upcoming Han Solo-focused "Star Wars" movie. He'll probably also have half a dozen other cool jobs in the near future.
This post has been updated to include his other win.
Popular in the Community