 The Florida man accused of kidnapping and murdering an 8-year-old has a criminal history of child abuse that goes back decades.
Smith called the girl's grandmother, pretending to be a Department of Children and Families employee. He claimed that the 9-year-old had been raped and that he needed to meet her at McDonald's "to pick her up to take her to be checked," Thornton told the station.
Suspecting he was a fake, Thornton contacted police and Smith was arrested. In 2012, he pleaded guilty to attempted impersonation of a public employee and attempted child abuse. He was released from jail on May 31, just 21 days before he allegedly kidnapped Perrywinkle.
Thornton did not know Smith had been released, and is incensed that he had the opportunity to harm another child.
"He needs to be electrocuted. He should never be able to get back out, never," she told Action News JAX.
Before that, Smith was convicted in 1977 for lewd and lascivious behavior on a child under 16.
The mother and her three children, including Cherish, went with Smith to the Jacksonville Walmart, where he said he would buy the family food and clothing. After spending a couple of hours at Walmart, Smith disappeared with Cherish. Her mother called police after realizing her daughter was missing.
Related
Before You Go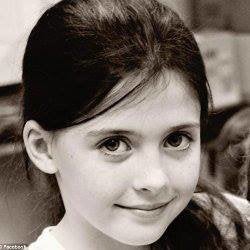 Remembering Cherish Lily Perrywinkle
Popular in the Community