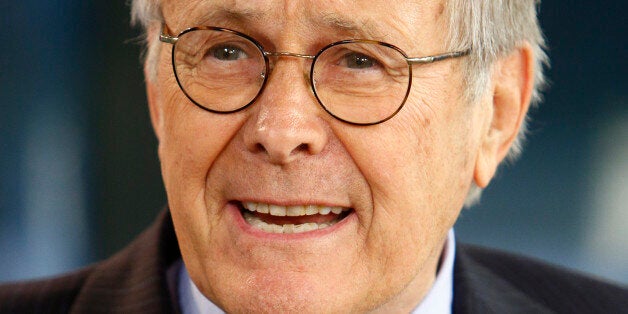 Donald Rumsfeld got a little bit of an unpleasant surprise recently. The Iraq war architect and Secretary of Defense under George W. Bush was at his summer home when a correspondent from Al Jazeera America knocked on his door to ask him about the prison camp at Guantanamo Bay, as part of a documentary airing on the new network.
After correspondent Wab Kinew knocked to see if he could talk about Guantanamo, Rumsfeld opened his door briefly before gruffly responding, "No ... make an appointment with my office."
"We would like to know why -- how you justify detaining many men in Guantanamo Bay who are innocent and who can't be tried in court?" Kinew asked, but Rumsfeld was already gone.
Rumsfeld in the past has shown no reticence in defending the prison camp at Guantanamo, calling it a "a world-class operation."
Guantanamo's prison camp was set up under Rumsfeld's watch. As defense secretary, Rumsfeld authorized in December 2002 a list of 16 harsh interrogation tactics at the camp, including, as the Washington Post reported, confronting a detainee with snarling dogs and forcing him to wear women's underwear on his head.
He didn't try to make his case to Al Jazeera America, but perhaps that's no surprise. Although he has appeared on the international English version of the channel, he once called its Arabic incarnation "vicious, inaccurate and inexcusable."
Before You Go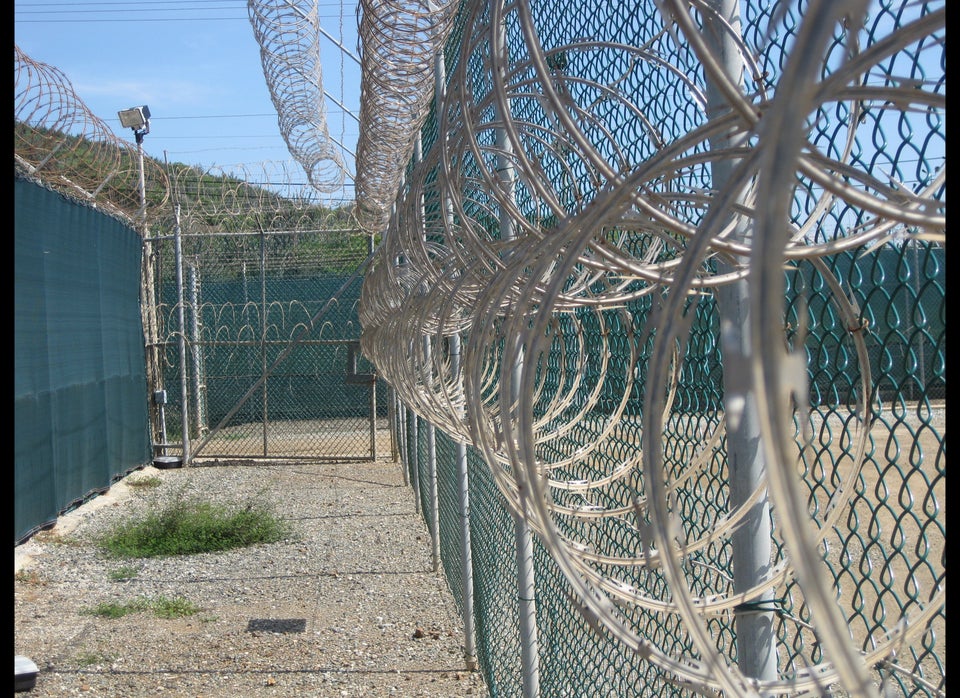 Inside Guantanamo Bay
Popular in the Community