Dennis Hof has banned Sterling for life from ever entering the doors of the Bunny Ranch near Carson City, Nevada, and any of his six other brothels in the state.
"A lot of NBA players come here to party," Hof told The Huffington Post. "Out of respect to them, we have banned Sterling from coming here."
Hof says his sense of confidentiality prohibits him from confirming or denying if Sterling has ever visited his brothels.
"I can tell you this: Johnny Buss, one of the owners of the Los Angeles Lakers, and I have had a dual birthday party at the Bunny Ranch for the last 18 years, so a lot of NBA people have been here," he said.
Hof's stand against Sterling isn't only in support of the basketball players who've had to deal with the billionaire's alleged racism over the years.
"At any given time, 20 to 23 percent of the prostitutes here are African-American," Hof said. "And they're smoking hot. Some of them were crying this morning so we're doing this for them as well. We don't need racists or bigots at the Bunny Ranch."
Sterling isn't the first high-profile person forbidden to partake in Hof's garden of earthly delights.
"We banned the 'Duck Dynasty' guys. Those guys are the biggest homophobic assholes and they make their living killing animals," Hof said. "We've also banned Michael Vick. We don't want him here. I couldn't guarantee his safety from the girls. They love animals."
Sterling may be persona non grata at Hof's brothel, but his estranged girlfriend, V. Staviano, now has a free lifetime pass.
"She needs to meet some women who can satisfy her more than any man could," Hof said.
Like Us On Facebook |

Follow Us On Twitter |

Contact The Author
Related
Before You Go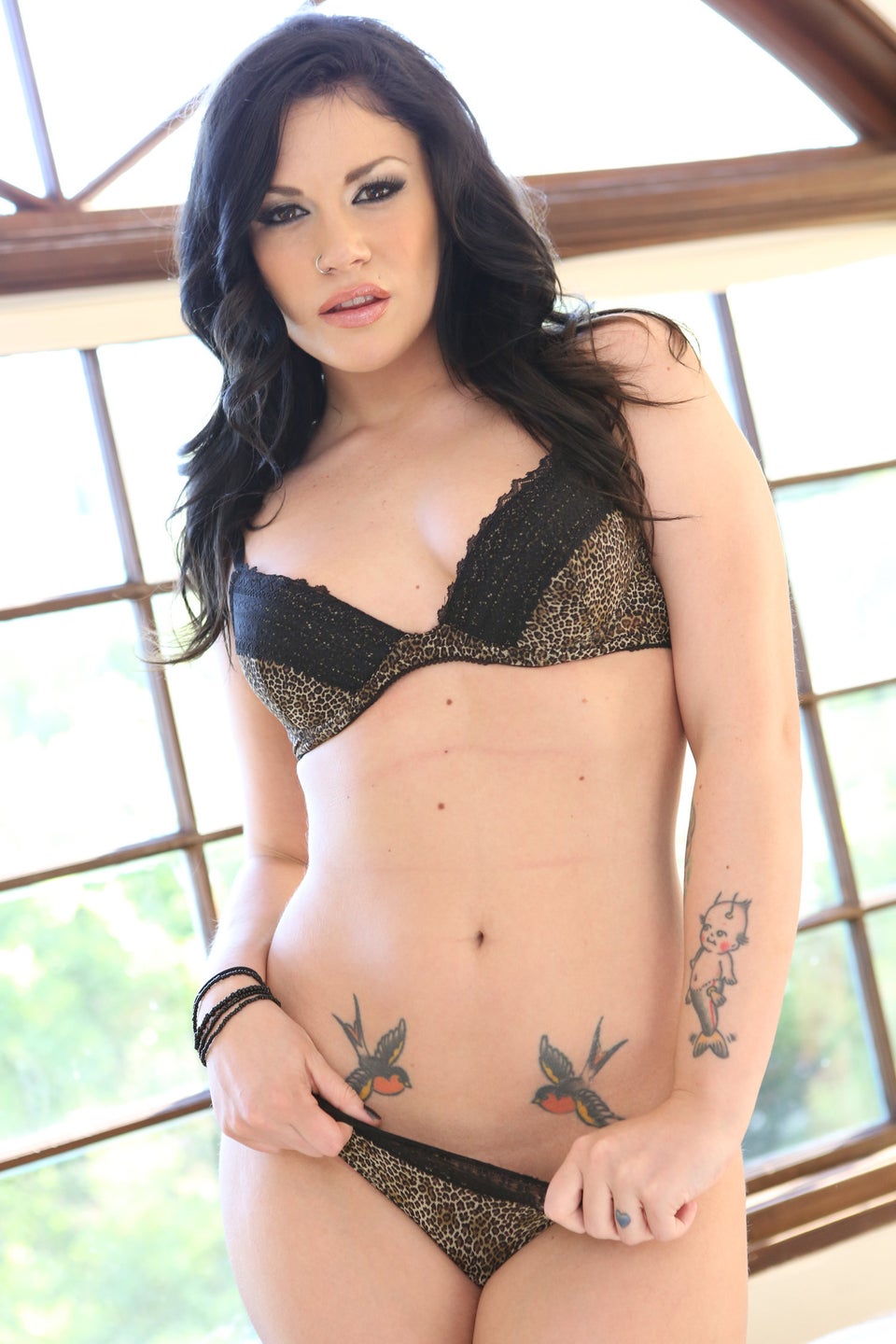 Porn Star Gallery
Popular in the Community