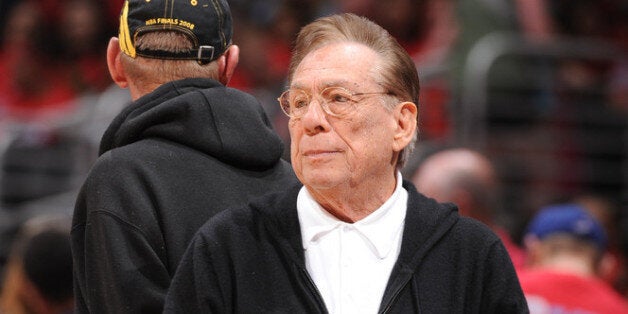 Donald Sterling's public image continues to crumble before our eyes after the NBA team owner's blatantly racist remarks were caught on tape for the world to hear.
Goodwill Southern California is turning away the $100,000 donation Sterling gave -- which was set to be allocated throughout the next decade -- and is returning the $20,000 that had already been accepted. A Place Called Home, a resourceful program for high-risk teens, will not return the $30,000 it has received from a $100,000 commitment, but will reject the remaining $70,000 balance, according to the outlet.
Earlier this week, the Associated Press reported that the NAACP has decided not to honor Sterling with a Lifetime Achievement Award from its Los Angeles chapter, and will return Sterling's donations to its organization as well. UCLA is also rejecting a $3 million gift towards kidney research at the university, as Sterling's "divisive and hurtful comments demonstrate that he does not share UCLA's core values."
You can visit Goodwill Southern California's website or A Place Called Home's website to learn more about the organizations and donate to their causes.
Related
Popular in the Community