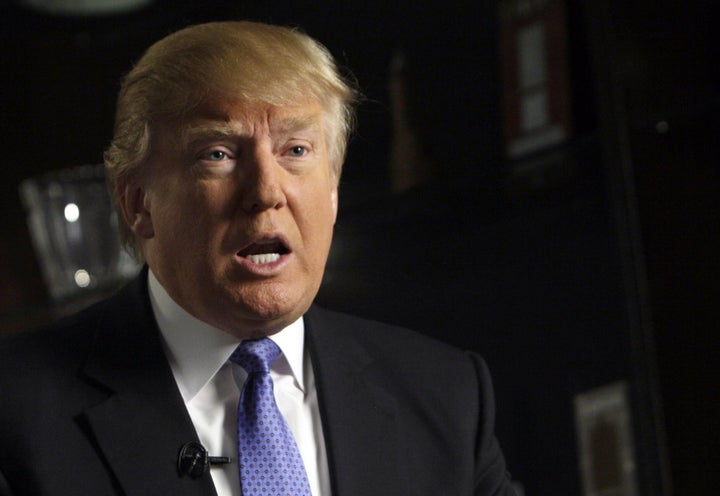 NASHUA, New Hampshire (Reuters) - Real estate magnate Donald Trump suggested Wednesday it's not much fun flirting with the idea of running for president in the face of relentless attacks and ridicule.
"Nobody said it was going to be easy, but I had no idea I would get hammered in the way I've been hammered the past few weeks," Trump said in Nashua, New Hampshire.
The billionaire host of NBC-TV's "Celebrity Apprentice" has hinted for months that he will run for the 2012 Republican nomination for a chance to take on President Barack Obama.
But Trump has slipped badly in surveys taken since Obama released his birth certificate confirming he was born in the United States.
The so-called "birther" issue had been a major issue of Trump's nascent campaign.
Public Policy Polling, which in April showed Trump leading the Republican field with 26 percent support, this week showed him with just 8 percent support.
Still, 700 businesspeople turned out for a sold-out Nashua Chamber of Commerce event. Trump delivered a speech heavy on his post-birther themes: high gas prices, Obama's healthcare reforms, and U.S. dealings with China and OPEC.
"If Obama gets re-elected, I think your taxes are going to go through the roof," Trump warned.
Still no word on whether a White House bid is for real, especially now that The Donald's political star is dimming.
"I'm thinking about running," he said.
Trump referred to the April 30 White House Correspondents' Association dinner in Washington, during which Obama and comedian Seth Myers mocked the tycoon mercilessly while Trump sat in the audience, stone-faced.
Even Republicans have been taking shots, he noted.
"I haven't done anything, in all fairness," he said. "I haven't even announced whether or not I'm running."
(Reporting by Ros Krasny; Editing by Xavier Briand)
Corrects date of dinner in paragraph 11.
Calling all HuffPost superfans!
Sign up for membership to become a founding member and help shape HuffPost's next chapter