Affirming his campaign pledge to appoint Supreme Court justices who oppose abortion, President-elect Donald Trump on Sunday said that women would "have to go to another state" to get an abortion if the court were to overturn Roe v. Wade.
"Having to do with abortion, if it ever were overturned, it would go back to the states," he said in his first post-election interview, on CBS' "60 Minutes."
"Yeah, but then some women won't be able to get an abortion?" Lesley Stahl asked.
Trump responded: "Yeah, well, they'll perhaps have to go, they'll have to go to another state."
When Stahl asked if he thought that was acceptable, Trump said to wait and see.
"Well, we'll see what happens," he said. "It's got a long way to go, just so you understand. That has a long, long way to go."
Completely overturning Roe v. Wade, the landmark 1973 decision that affirmed a woman's right to an abortion, would take some time because it would likely require several more Supreme Court vacancies to shift the balance of the court.
But as president, Trump could chip away at abortion access. He ran his campaign pledging to appoint "pro-life judges" to the Supreme Court and to allow states to outlaw abortion, frequently saying that the issue "should go back to the states." In addition, his running mate, Indiana Gov. Mike Pence (R), has a history of opposing abortion and restricting reproductive rights in his state.
Interestingly, unlike with abortion, Trump on Sunday said that he would preserve last year's Supreme Court ruling that legalized gay marriage nationwide, saying that "it's done" and "settled."
"It was already settled. It's law. It was settled in the Supreme Court. I mean, it's done," Trump said. "I'm fine with that."
Trump would not say if he supports marriage equality, but Pence has said that it would lead to "societal collapse," as well as that he believes being gay is a choice and supports the harmful practice of conversion therapy for LGBT individuals.
Before You Go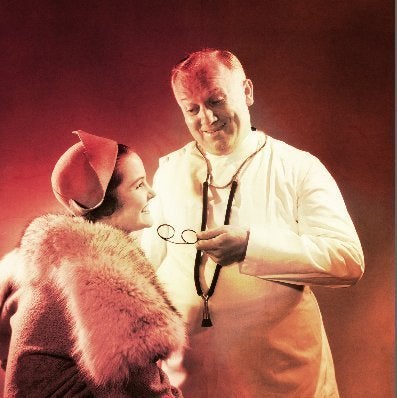 Myths About Abortion That Need To Be Busted
Popular in the Community