WASHINGTON ― Samuel J. Tilden had a problem.
It was 1876, and the Democratic presidential nominee was one vote shy of the 185 Electoral College votes needed to secure the nation's highest office. Tilden had swept the popular vote, winning 247,448 more ballots than his opponent Rutherford B. Hayes ― who also lagged behind in Electoral College votes, with 165.
But 20 votes had not been counted: one from Oregon, four from Florida, eight from Louisiana and seven from South Carolina. Democratic candidates had used fraud and violence to sweep the state-level elections in the South. But since Republicans still maintained control of the state electoral boards, they could throw out votes in order to secure Hayes a win. On March 5, 1877, an Electoral Commission established by Congress confirmed Hayes would be America's 19th president.
During this political upheaval, there were talks of civil unrest, and fears of a second Civil War or the election being rigged to favor a candidate who better served the interests of the party in power. But Tilden, who had pretty good reason to think he was cheated, did not question the legitimacy of the results and conceded the election.
Current Republican presidential nominee Donald Trump may not be as gracious.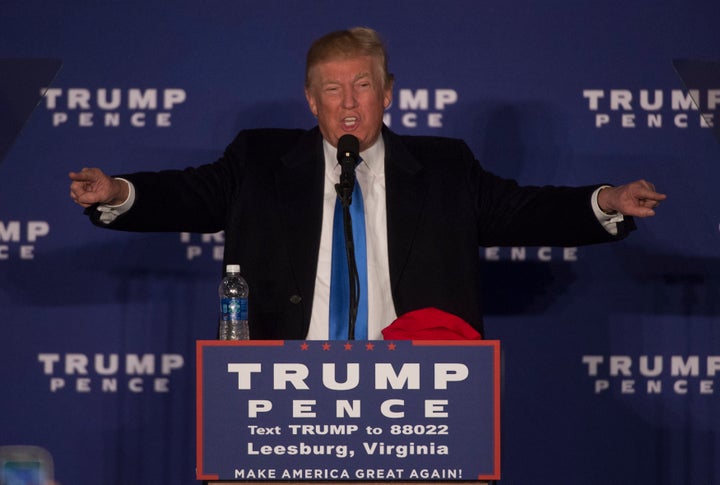 Fifty-six percent of Americans think Trump should concede if he loses on Tuesday, and 31 percent of those who believe he should concede think it would be a major threat to U.S. democracy if he doesn't, according to a HuffPost/YouGov poll conducted this month.
Along party lines, the divide gets more stark. Only 48 percent of Republicans think Trump should concede if Clinton is declared the winner, compared to 77 percent of Democrats, based on the HuffPost/YouGov poll. Eighty-six percent of Republicans surveyed believe Clinton should concede versus 67 percent of Democrats.
But what if Trump doesn't concede?
"Ever since Thomas Jefferson effected the first change in party power in 1800, our democracy has depended upon the peaceful transfer of power and the idea of an opposition — but a loyal opposition," Allan Lichtman, a political historian at American University, told The Huffington Post. "Is Trump going to change 200 years of American history?"
No one knows. But Trump refusing to concede would flip the bird to a long American tradition of accepting a loss in a presidential election. And refusing to bow out peacefully could have real-life consequences.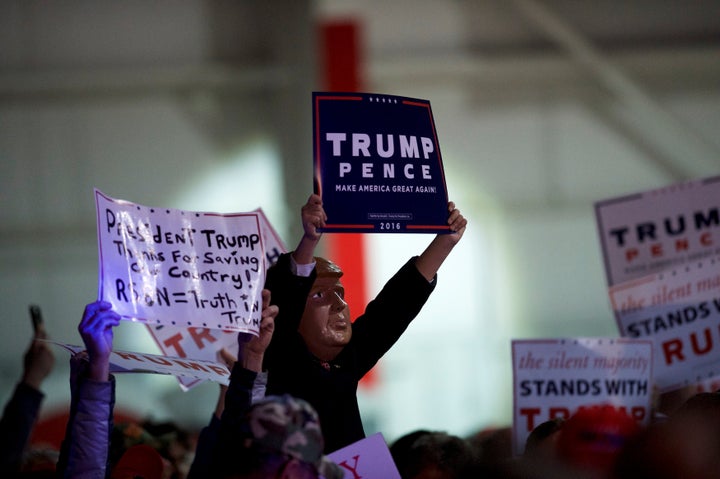 Undermining The Next President
Many of Trump's supporters think the election is rigged. Nearly half do not believe their votes will be counted, according to a Politico/Morning Consult poll. This could make it difficult or impossible for Clinton to govern, Lichtman said.
"If people don't accept the legitimacy of the president, that could spread to lawmakers," he said. Trump's lack of willingness to concede could make it more difficult for Republicans in Congress to compromise as well as harder for the sitting president to muster public support for any issue she wants to pursue.
But Republicans in Congress are already reluctant to compromise with the current Democratic president. One reason is because of the birther movement, a racist crusade led by Trump in an attempt to delegitimize President Barack Obama's place in the White House. And, in January, at least 53 percent of Republicans still questioned whether Obama is American.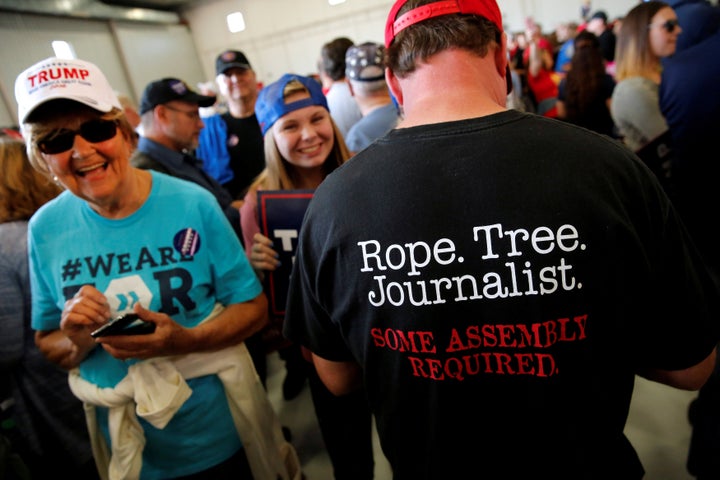 The most commonly cited danger of Trump refusing to accept the election outcome is that it could lead to violence.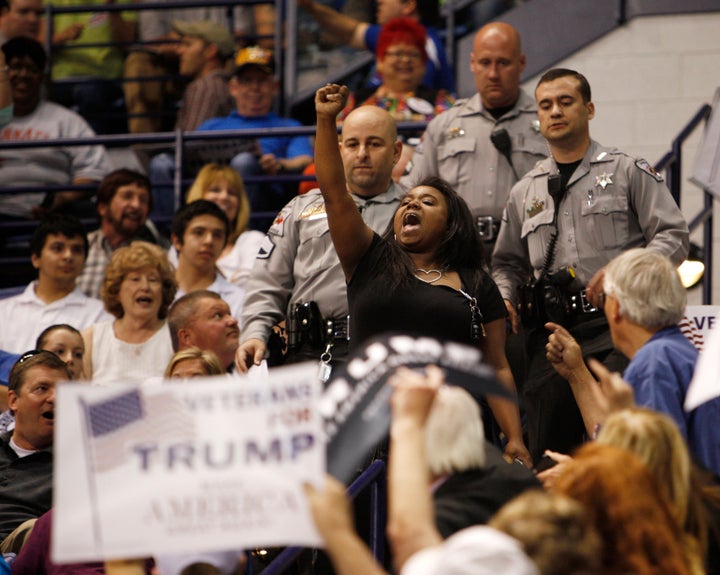 There's also a threat that Trump refusing to concede could undermine democracy itself.
It sounds extreme. But peaceful transfers of power have kept America a stable democracy for centuries. If that tradition ends, it could shake the belief that democracy is effective and cause voters to become more apathetic or adopt a more extreme political ideology.
Voters should think about how elections work in developing countries, argued Mark Tessler, a political science professor at the University of Michigan. In 2007, he notes, an unclear election result in Kenya triggered violence that killed more than 1,300 people and displaced 600,000 more.
"If people think elections are unfair or rigged or fraudulent in some important way, this has an important impact on their basic commitment to democracy," he said.
Dissenters are often people who had economic or political grievances before the election and are looking for a solution. "The election," Tessler said, "is kind of a sign that nothing is going to change."
Many of Trump's supporters fit this bill ― they think they don't have a say in the political system and that it operates against them.

"Some of the people who are gravitating ... to Trump are people who feel, rightly or wrongly, that the system doesn't care about them," Tessler said. "Belief that the election is rigged may be a confirmation of that in their minds."
Ariel Edwards-Levy contributed reporting.
The HuffPost/YouGov poll consisted of 1,000 completed interviews conducted Nov. 3-5 among U.S. adults, using a sample selected from YouGov's opt-in online panel to match the demographics and other characteristics of the adult U.S. population.
The Huffington Post has teamed up with YouGov to conduct daily opinion polls.You can learn more about this project and take part in YouGov's nationally representative opinion polling. Data from all HuffPost/YouGov polls can be found here. More details on the polls' methodology are available here.
Most surveys report a margin of error that represents some, but not all, potential survey errors. YouGov's reports include a model-based margin of error, which rests on a specific set of statistical assumptions about the selected sample, rather than the standard methodology for random probability sampling. If these assumptions are wrong, the model-based margin of error may also be inaccurate. Click here for a more detailed explanation of the model-based margin of error.
Before You Go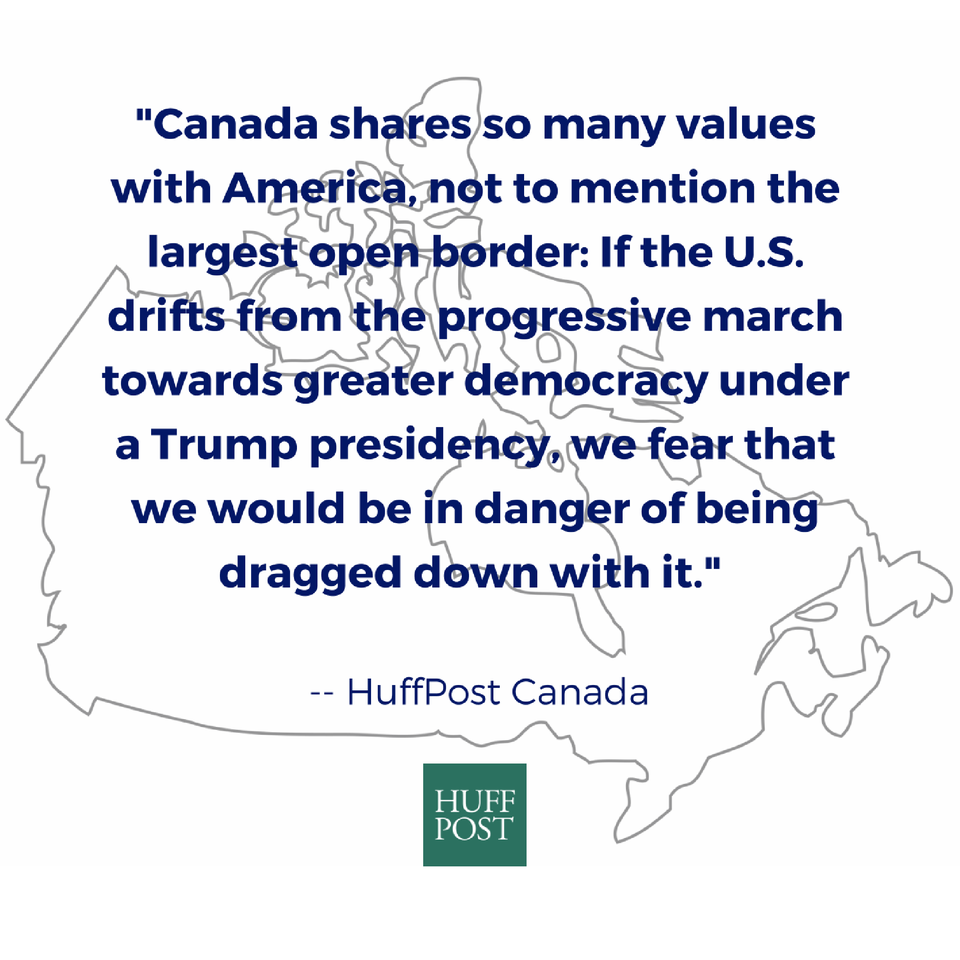 This Is What The World Finds Scariest About Trump
Popular in the Community