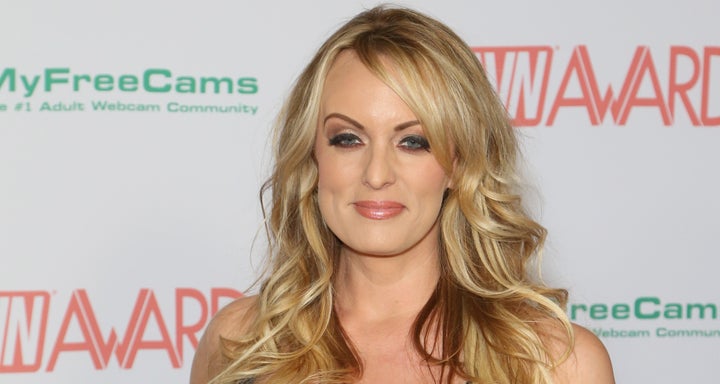 "I think I have more respect for her than for our president. I never thought I'd be rooting for a porn star, I think it's a more honest way to make a living than what he's doing," said one accuser, who asked to stay anonymous because of the threats she received after going public with her story. The outlet noted that the woman has accused Trump of grabbing and kissing her without her consent. 
Daniels, whose given name is Stephanie Clifford, says she had an affair with Trump starting in 2006, a few months after Melania Trump gave birth to Trump's youngest son, Barron. Her story received renewed attention in January when it was revealed that Trump's attorney arranged a $130,000 payment to Daniels before the 2016 election ― an exchange that may be illegal. Trump has denied allegations of an affair and any knowledge of the payment, and Daniels is currently fighting a legal battle to share her full story publicly.
"Let's just say that all week I've been envisioning her as Time's 'Person of the Year' come December," Stoynoff said of Daniels, adding that she's definitely cheering on the porn star and accomplished equestrian. 
"She's got a lot of guts and like many women, I trust she's had enough of his lies. Here's hoping she puts an end to them once and for all for the sake of country," Stoynoff said.
She added, "From what I've seen so far, I like her." 
"His supporters don't care," Leeds said. "They knew all along and accepted the fact. I don't think it will change anyone's opinion, even if she wins her suit."
REAL LIFE. REAL NEWS. REAL VOICES.
Help us tell more of the stories that matter from voices that too often remain unheard.