Certain Twitter users thought Stone looked similar to fashion icon Iris Apfel and and actor Samuel L. Jackson's signature looks:
Some thought he looked like a member of the Black Panther party:
Other users compared his outfit to the Joker's goons:
Which also garnered a lot of attention:
The blog, which isn't updated often, praises "well dressed gent" Milo Yiannopoulos and "primo blonde bombshell" Tomi Lahren for their style on his best dressed list. Unsurprisingly, Hillary Clinton, Michael Moore and David Brock made Stone on Style's worst dressed list.
The HuffPost Lifestyle newsletter will make you happier and healthier, one email at a time. Sign up here.
Before You Go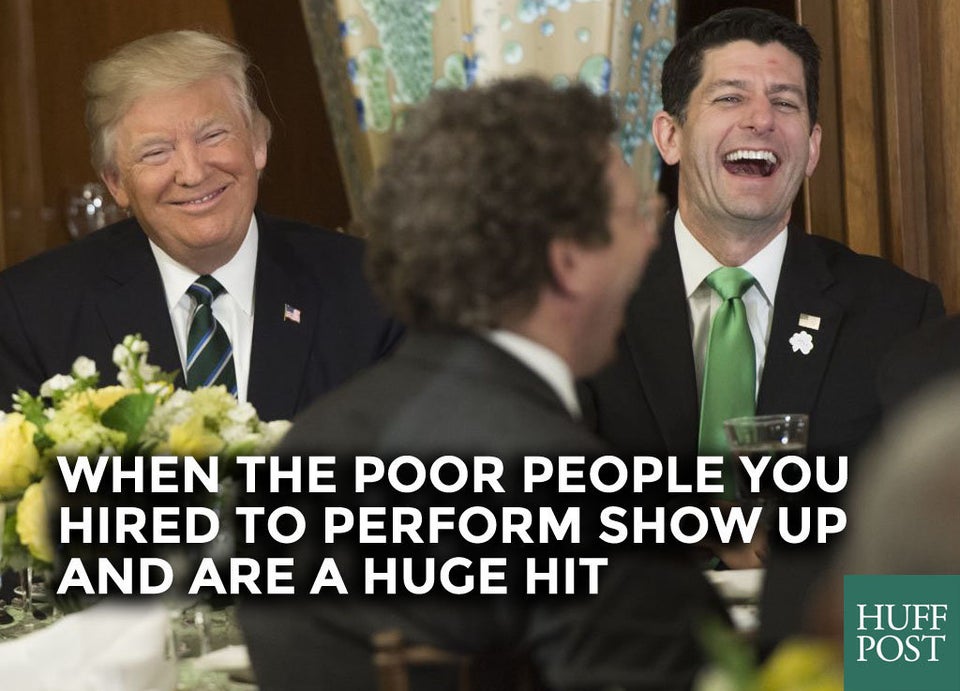 Photos From Donald Trump's Reign Are Our Way Of Laughing Through The Pain
Popular in the Community