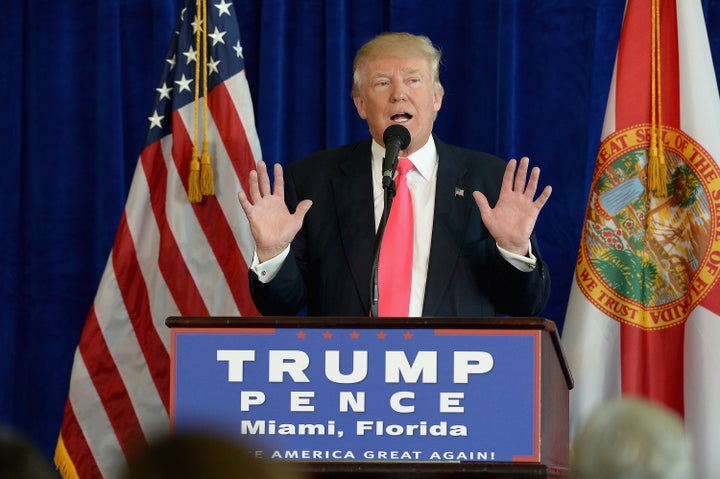 Republican presidential nominee Donald Trump claims he has no investments in Russia ― but he sure keeps a lot of people with financial and political ties to the country close at hand.
Trump's roster of advisers and campaign donors is filled with people who are either directly or indirectly connected to Russia. Paul Manafort, chairman of Trump's campaign, was a longtime adviser to former Ukrainian President Viktor Yanukovych, an ally of Russian President Vladimir Putin whose ouster set in motion a chain of events that led to Russian intervention in Crimea and eastern Ukraine.
Howard Lorber, a friend of Trump's and a major donor to his campaign, has significant investments in Russia, The Washington Post reported on Tuesday.
And there's also Boris Epshteyn, a Trump surrogate who frequently appears on television and describes himself as a senior adviser to the campaign. The Russia-born investment banker and attorney moderated a panel at an October 2013 conference in New York City called "Invest in Moscow!" The panel was mainly comprised of Moscow city government officials, like Sergey Cheremin, a city minister who heads Moscow's foreign economic and international relations department.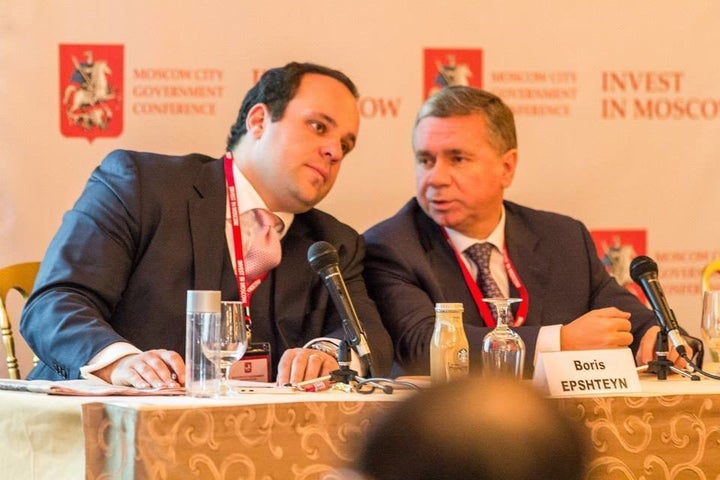 While business transactions may seem innocuous in and of themselves, getting the full picture of Trump confidantes' investments in Russia could provide essential information about his potential political conflicts of interest.
"In Russia, where business and the state are so closely linked, business dealings automatically imply ties to people high up in government as well," said Kathryn Stoner, an expert in U.S.-Russia relations at Stanford University.
In keeping with that pattern, Epshteyn has adopted some of the Russian government's narrative about its annexation of Crimea, Ukraine's southern peninsula, in 2014. The international community does not recognize Crimea as part of Russia, given the illegal nature of its acquisition of the territory.
"Again, Russia did not seize Crimea," Epshteyn said in an appearance on CNN on July 31. "We could talk about the conflict that happened between Ukraine and the Crimea, it's an ongoing conflict, but there was no seizure by Russia. That is an incorrect statement, characterization, of what happened."
Trump, who has repeatedly suggested that he would take a less hostile approach to Russia as president, seems to share that viewpoint. In a recent interview, he did not initially acknowledge a Russian presence in Ukraine. He then implied that the annexation of Crimea was acceptable because of popular support. (The largely Russian-speaking population of the peninsula voted to join Russia in a referendum in March 2014, albeit under heavy Russian military presence.)
Trump's inner circle's ties to Russia are particularly concerning because the candidate appears to be getting his information from a limited set of sources, Stoner said: "He is getting this single line of information on Crimea, presumably coming from the people around him."
Stoner worries that Trump's advisers could convince him to recognize the annexation of Crimea, reverse other U.S. policies aimed at punishing Russia for its breach of Ukrainian sovereignty or weaken NATO, which risks jeopardizing peace in Europe.
"They are absolutely the likely consequences" of a Trump victory, she said.
The Trump campaign raised eyebrows when reports emerged that representatives of the campaign had been instrumental in removing language from the Republican Party platform that supported arming Ukraine against Russia. The campaign denies this.
However, two Republican National Committee officials told HuffPost that the Trump campaign took little interest in other aspects of the GOP platform. And Carter Page, a foreign policy adviser for Trump, gave several public speeches in Russia condemning current U.S. policy there in July, just days before the new platform language was adopted.
Page, a former adviser and current investor in Gazprom, Russia's state-controlled gas company, compared U.S.-led sanctions against Russia to police killings of unarmed black men in the U.S.
Still, days after joking that Russia should find Democratic nominee Hillary Clinton's missing State Department e-mails, Trump sought to downplay his ties to Russia in an interview with ABC News on July 31.
The real estate mogul claimed that the only time he profited from a business transaction involving a Russian was when he sold a mansion in Florida to a Russian oligarch. He also denied that he has any debts, including to people in Russia. This is impossible to verify, since Trump has not released any of his tax returns, and neither Epshteyn nor the Trump campaign responded to requests for more information about their business and investments in Russia.
Like many experts outside of Trump's orbit, Stoner actually agrees that giving the Ukrainians lethal weapons would be "problematic" ― unless the U.S. is prepared to intervene completely in Ukraine, something nobody is seriously discussing. But she said Trump's reliance on advisers who are cozy with the Russian government suggests he is devising policy in a way that leaves him vulnerable to being outmaneuvered by Putin.
"It is very dangerous to run your foreign policy that way, because you can say a lot of things about Vladimir Putin, but he is not dumb and he reads people very well," Stoner said.
Before You Go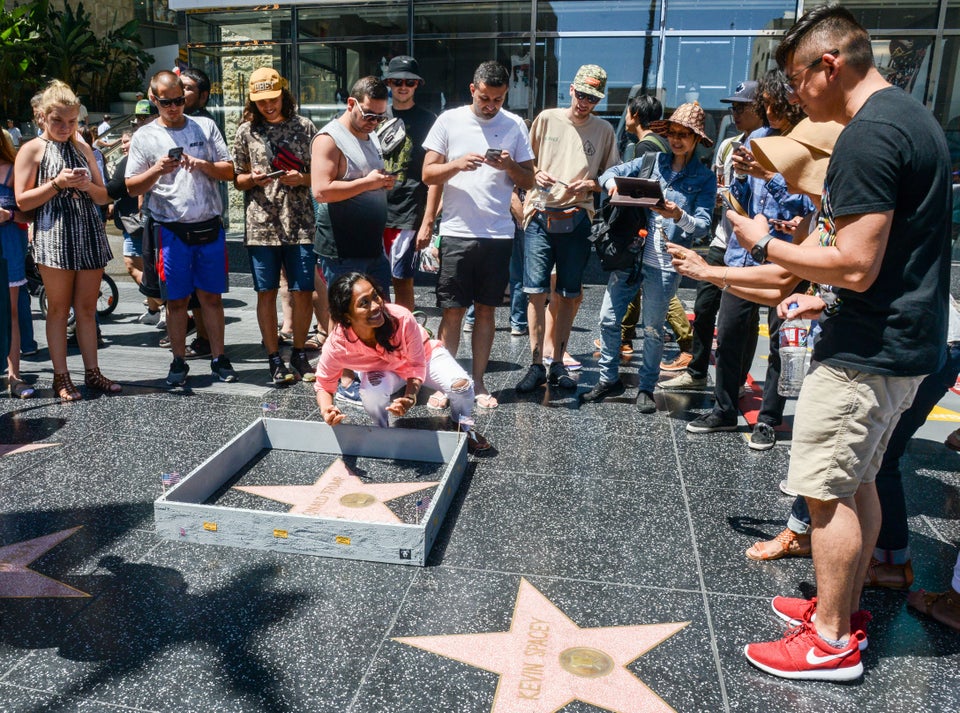 Street Artist Builds Wall Around Donald Trump Hollywood Walk of Fame Star
Popular in the Community