The often frustrating process of air travel stands to become even more difficult for many people under President Donald Trump's administration, and the hassles could take a major toll on the U.S. travel industry.
Acquiring a U.S. visa is already an extensive process for most non-U.S. citizens, taking months or even years. But Trump's recent directives, including an electronics ban and a stricter visa application process, signal a push for "extreme vetting" measures likely to increase hassles for non-U.S. citizens traveling to the United States.
Secretary of State Rex Tillerson this month directed U.S. embassies to toughen visa screenings for "populations warranting increased scrutiny." The order was issued in coordination with Trump's second executive order on immigration and travel, which has been temporarily blocked by federal courts.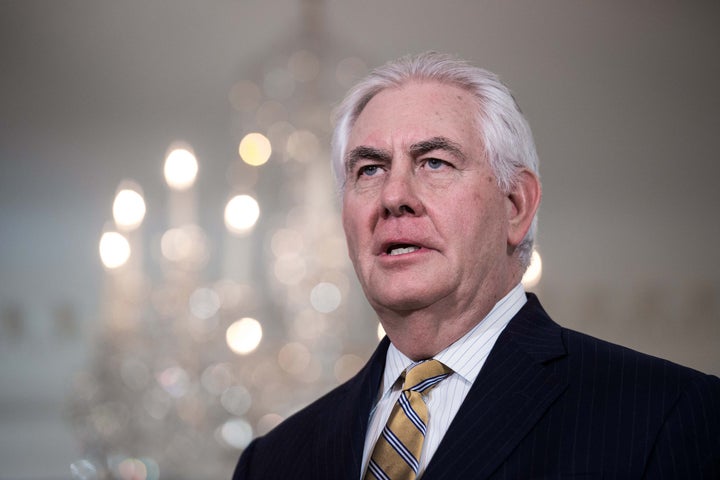 The move could complicate an already bureaucratic visa process and cost the country's tourism industry millions of dollars, some experts say, because additional security measures could significantly delay visa approvals and discourage travel to the U.S.
Under the new rules, U.S.-bound travelers are subject to detailed background checks, as well a review of their social media history if they've ever been to a territory controlled by the self-proclaimed Islamic State. 
Embassy officials are seeking approval from the White House Office of Management and Budget to ask applicants for a 15-year history of where they have lived, worked and traveled.
If applicants are unable to provide all of the required information, embassy officials could delay or reschedule the interview process. While there are valid reasons travelers could be denied a U.S. visa, some advocates worry people may be profiled for extra scrutiny because of their name or nationality, The New York Times reports.
The Trump administration did not publicly announce the new visa screening measures, which were sent to embassies March 15 to March 17. Reuters first published a story on the new rules Thursday after reviewing copies of the cables between Tillerson and embassy officials.
Mira Ghaziri, 30, who is from Beirut and works in Dubai as PepsiCo's nutrition manager for the Middle East and North Africa, began traveling to the U.S. on business last year. She said she fears innocuous social media posts could unfairly impact Middle Eastern travelers.
"In the Middle East, politics is such a daily topic" and everyone makes "a political statement on social media," Ghaziri told The Huffington Post on Friday. "But this by no means will translate to action or be considered as a threat, since it's just an opinion."
Ghaziri said working for an American company has made it easier to get a visa, though the immigration process at U.S. airports can take longer because of her nationality.
Applying "the needed scrutiny before anyone enters the country is common sense," Ghaziri said, "but there should be a standard way to do it across all nationalities and religions."
Tillerson acknowledged that stricter screenings could cause "backlogs to rise," and recommended that officials interview no more than 120 applicants per day.
Greg Chen, the director for the American Immigration Lawyers Association, told The New York Times that the the new rules could "impose a substantial burden" on applicants.
"It will make it much harder and create substantial delays," Chen said.
Jonathan Grella, the executive vice president of public affairs for the U.S. Travel Association, said a "painful" customs process could deter tourists from choosing the U.S. as a travel destination. 
"We're very much pro-security, but are concerned that the actual overt or deliberate welcome to America is viewed as soft when in fact it's very real because the economic fallout could be considerable," Grella told HuffPost. "The security blinders are tempting ... but that, obviously, comes at a risk."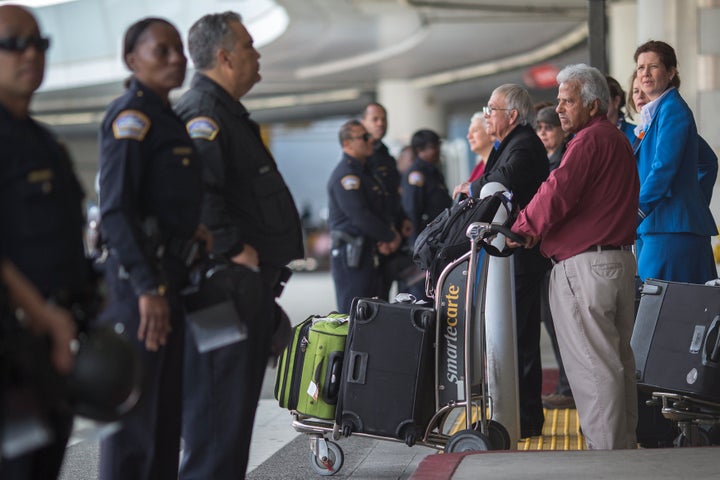 Grella said his organization hopes Trump will send a message to the world that "legitimate tourists" are still very much welcome.
It's "naive to think, 'We're America and of course people will come here, and it if it's a few less so be it. We've got security to tend to,'" Grella said. "That argument is flawed because that's leaving money on the table needlessly."
Trump's first executive order on immigration and travel cost the U.S. at least $185 million business travel bookings, according to a February report from the Global Business Travel Association, which represents corporate travel managers.
"There was too much uncertainty and a lack of clarity around the executive order, leading to general confusion," the association wrote in a blog post. "The net effect was that business travel bookings were delayed or canceled."
Travelers flying direct to the U.S. from 10 airports in Egypt, Jordan, Kuwait, Qatar, Morocco, Saudi Arabia, Turkey and the United Arab Emirates have also been hit with more restrictions.
Experts say the Department of Homeland Security's decision to ban electronics larger than cellphones was likely based on legitimate threats, but it's another layer of added stress to some travelers.
"I am a researcher, and, just like journalists, we carry data in our laptops," Banu Akdenizli, an associate professor of communication at Northwestern University in Qatar, told HuffPost. "Checking that data in with luggage is a liability. What if it gets lost or stolen?"
Grella said he hopes Trump's competitive nature will encourage him to "soothe" the concerns of apprehensive U.S.-bound travelers for the sake of the American economy.
"It does not cost a thing stylistically or substantively to say terror is not welcome, but legitimate tourists are," Grella said. "We are open for business still, but closed to terror."
How will Trump's first 100 days impact you? Sign up for our weekly newsletter and get breaking updates on Trump's presidency by messaging us here.
Calling all HuffPost superfans!
Sign up for membership to become a founding member and help shape HuffPost's next chapter
BEFORE YOU GO
PHOTO GALLERY
Photos From Donald Trump's Reign Are Our Way Of Laughing Through The Pain