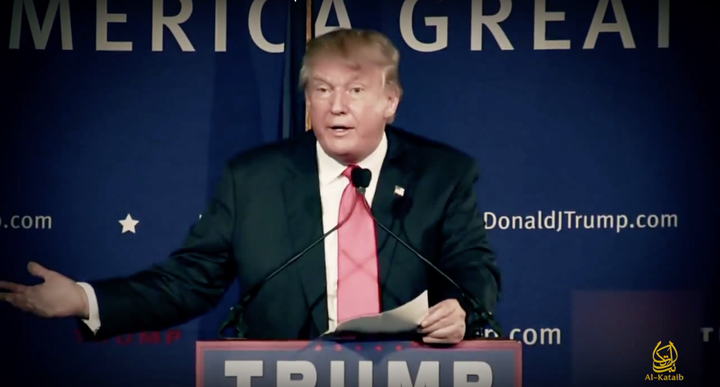 A clip of Donald Trump is featured in a purported new recruitment video released by Al-Shabaab, the terrorist group based in Somalia.
Before Trump's appearance in the nearly 52-minute video, the al Qaeda-linked Islamic extremist cleric Anwar al-Awlaki, who was killed in a 2011 U.S. drone strike, is shown lecturing: "Muslims of the West, take heed and learn from the lessons of history. There are ominous clouds gathering in your horizon. Yesterday, America was a land of slavery, segregation, lynching and Ku Klux Klan. And tomorrow, it will be a land of religious discrimination and concentration camps."
Trump then appears in a clip from a stump speech, saying, "Donald J. Trump is calling for a total and complete shutdown of Muslims entering the United States until our country's representatives can figure out what the [censored] is going on." The crowd enthusiastically cheers Trump's words.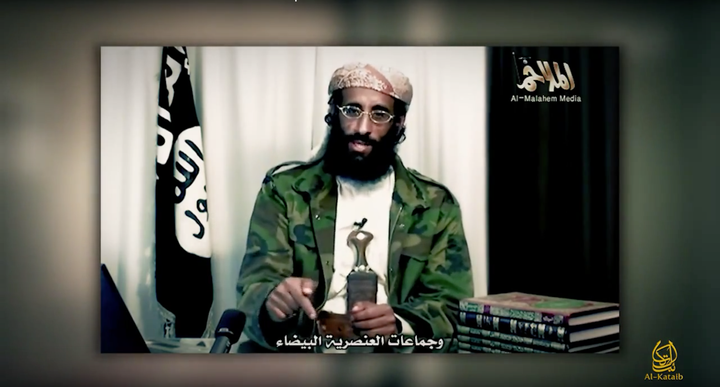 Footage of Al-Awlaki again appears. "The West will eventually turn against its Muslim citizens," he says. He adds that American Muslims have two choices: "You either leave or you fight." Al-Awlaki extols Nidal Hasan, the former U.S. Army psychiatrist who killed 13 people at Fort Hood in 2009.
The idea that Trump's anti-Muslim rhetoric could be used as a recruiting tool for terror groups came up in a Democratic debate in December, when Hillary Clinton called the Republican frontrunner "ISIS' best recruiter." She also said, without evidence, that "they are going to people, showing videos of Donald Trump insulting Islam and Muslims in order to recruit more radical jihadists." A Clinton campaign official later walked back the comments, saying that Clinton "didn't have a particular video in mind, but he [Trump] is being used in social media."
Calling all HuffPost superfans!
Sign up for membership to become a founding member and help shape HuffPost's next chapter