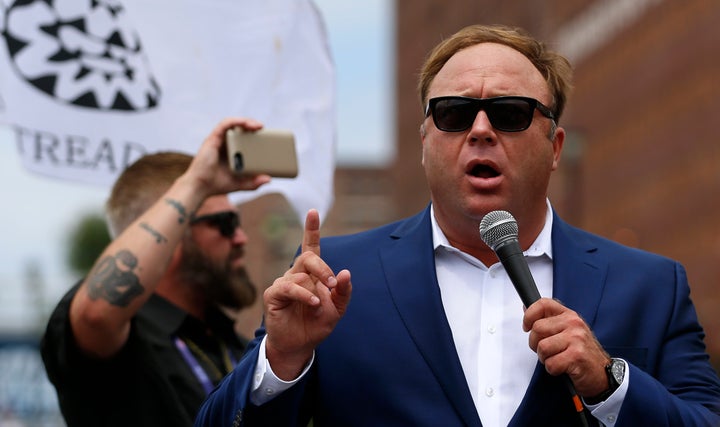 President-elect Donald Trump called Alex Jones, the prominent conservative radio host and conspiracy theorist, to thank him and his followers for their support, Jones said in a video posted Friday.
"Listen, Alex, I just talked to the kings and queens of the world, world leaders, you name it," Jones recalled Trump saying. "But it doesn't matter, I wanted to talk to you, to thank your audience, and I'll be on the next few weeks to thank them."
Jones has long been on the fringes of the conservative movement, using his radio show and his website, InfoWars.com, to propagate widely debunked or baseless conspiracy theories ― such as the notion that the Clintons are murderers or that mass shootings in recent years were permitted by the government as excuses to strip away Americans' rights.
But he was also among Trump's most ardent media allies throughout the president-elect's often-volatile and controversial campaign. In the video, Jones railed against mainstream news outlets, calling Fox News "fake right-wing news" and labeling CNN "pathetic." He also praised his own audience for backing Trump.
"He's not calling other media, he's not meeting with other media, he's not talking to media," Jones said. "He wanted to directly talk to you and thank you because you're the people, you're the Americans, you're the bitter clingers, you're the people they couldn't break your will, they couldn't mind-control you, you're the core that's going to restore the republic."
Trump has made no effort to downplay his ties with right-wing fringe media personalities. Steve Bannon, the former executive chairman of Breitbart News, served as CEO of his presidential bid. Trump announced Sunday that Bannon would be his chief West Wing strategist and counselor in his new administration. Bannon and Breitbart News have both been criticized for advancing sexist and anti-Semitic views.
If Trump goes on "The Alex Jones Show" in the next few weeks, it won't be his first appearance. He gave what Jones called "an exclusive interview" on Dec. 2, 2015 ― back when most people still considered Trump a long shot for the White House.
The story has been updated to note a prior Trump appearance on Alex Jones' show.
Support HuffPost
The Stakes Have Never Been Higher
Before You Go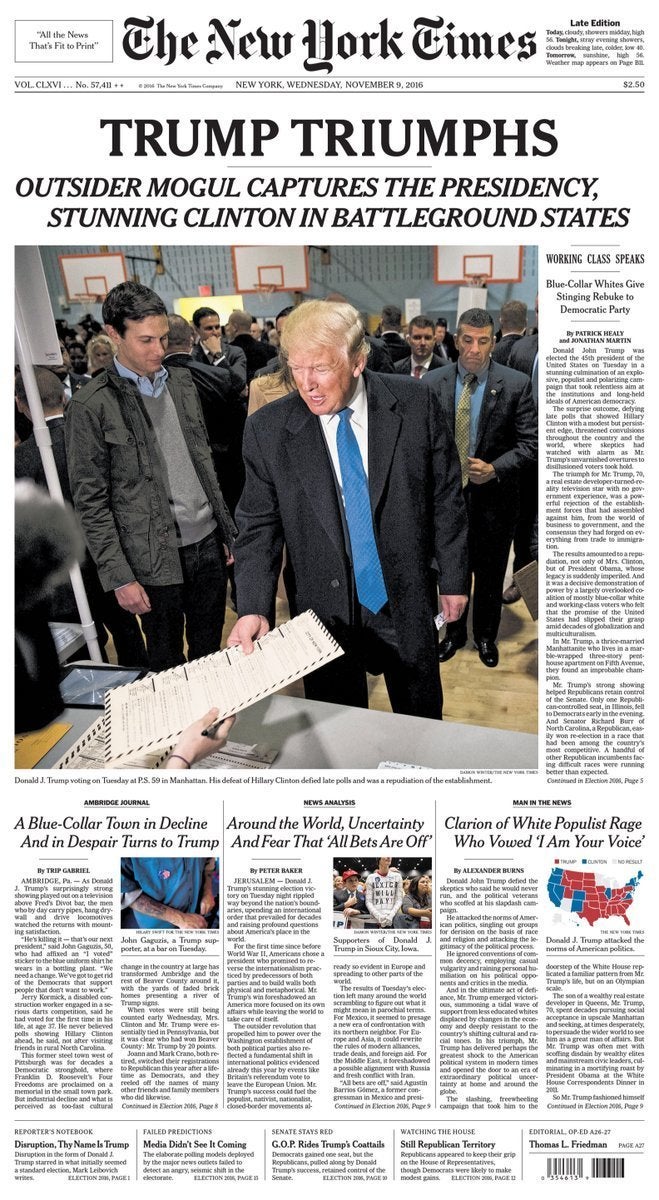 Newspapers React To President Trump
Popular in the Community