Donald Trump dug himself further into a hole of disgusting sexism when he told "Fox & Friends" that a former Miss Universe winner's weight gain was a "real problem."
Trump defended himself Tuesday morning by arguing that Machado deserved every bit of his attacks.
"She was the worst we ever had," he said. "She was the winner, and she gained a massive amount of weight, and it was a real problem. We had a real problem with her."
Trump's latest insults are reminiscent of his derogatory remarks about the immigrant parents of an American soldier killed in Iraq. Though those comments cost him badly in the polls, the former reality TV star can't resist hitting back against anyone who criticizes him, whether it's the family of a fallen service member or a former Miss Universe.
Khizr Khan, whose son, Capt. Humayun Khan, was killed by a suicide bomber in 2004, devastated Trump by holding up a pocket Constitution while he blasted the Republican nominee at the Democratic National Convention.
Machado, also an immigrant, delivered her blow by announcing in a new Clinton ad that she is now an American citizen and plans to vote for the Democratic presidential nominee.
This story has been updated to include more information about Donald Trump's past comments.
Before You Go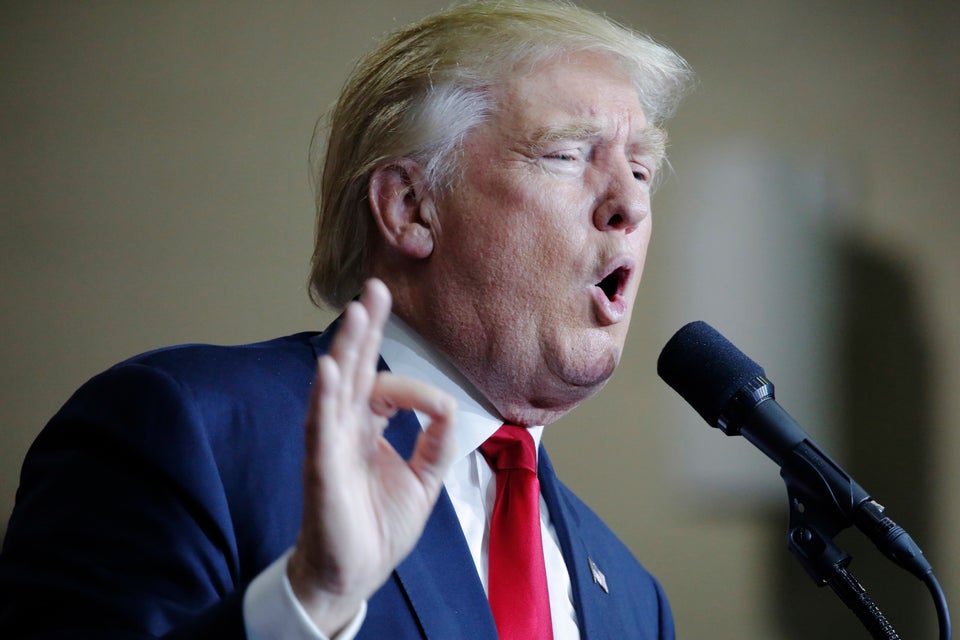 Trump's Most Presidential Looks
Popular in the Community