Donald Trump this week reignited his feud with former Miss Universe Alicia Machado, whom he once body-shamed and called "Miss Piggy," after Hillary Clinton called out his many negative comments about women during Monday's first presidential debate in New York.
"She gained a massive amount of weight, and it was a real problem," the New York real estate mogul said the day after the debate. And on Wednesday, Trump, who once owned the Miss Universe contest, bragged that he "saved" the job of a person he hardly knew.
The tension between the businessman and the former Miss Universe is palpable in a May 1997 "CBS This Morning" interview that resurfaced on Thursday.
"She had a little problem during the middle where she gained a little weight," Trump told interviewer José Díaz-Balart.
"I don't think so," Machado shot back.
"Yeah, she's probably right. OK," Trump responded.
"I am the most beautiful woman in the world, with 20 pounds or no pounds. I am the most beautiful woman in the world," Machado said.
"I think all the women of the world have a problem with weight," she continued. "I think maybe I had some problems with this, but I'm fine right now. Fifteen pounds is nothing when you're 20 years old."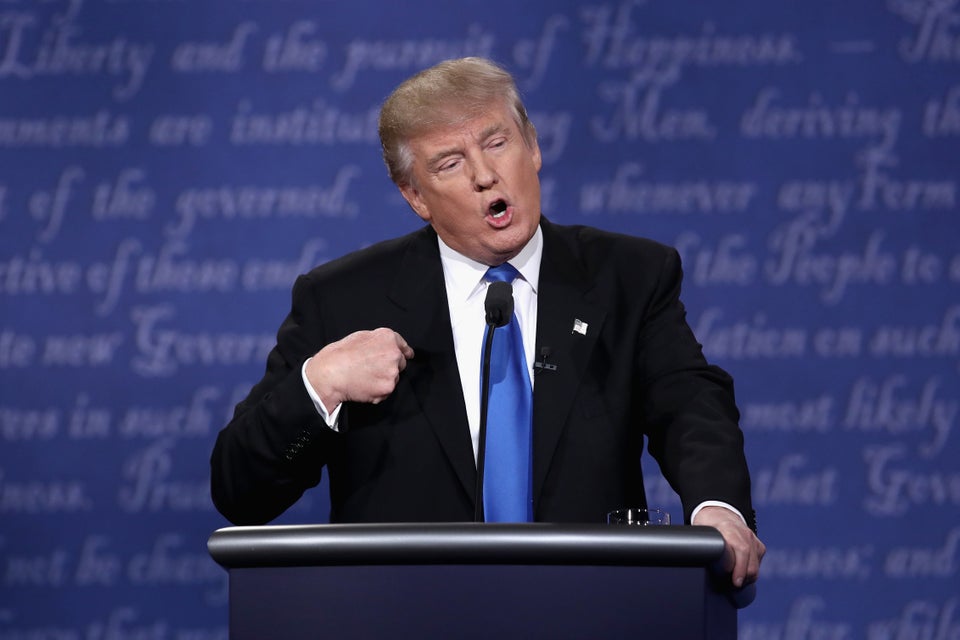 Trump And Clinton Face Off In First Debate But Whose Face Won?
Popular in the Community