The outlet quotes producer David Latt's recollection that Trump "was thrilled to be asked" to be in "Sharknado 3: Oh Hell No!" The current president was apparently a second-choice pick after talks with former vice-presidential contender Sarah Palin fell through, prompting Ian Ziering, who stars in the films, to think of Trump. Ziering had recently appeared on a season of "The Apprentice."
However, although he was initially excited about the prospect, Trump attorney Michael D. Cohen (who is currently under FBI investigation for connections to Russia) eventually told the SyFy camp that it "might not be the best time."
Turned out, Trump was, just then, pondering a legitimate run for the presidency. Playing one in a camp TV movie directly beforehand would have certainly projected a less-than-legitimate image.
The timing was close: Trump ended up announcing his candidacy in June 2015, and "Sharknado 3" made its debut that July.
But the story didn't end there. When producers finally moved on with another casting decision ― Mark Cuban ― they immediately heard from Trump's lawyer.
As Lett told THR: "He basically said, 'How dare you? Donald wanted to do this. We're going to sue you! We're going to shut the entire show down!'"
The franchise's fifth installment, "Sharknado 5: Global Swarming" debuts Aug. 6 on SyFy.
Before You Go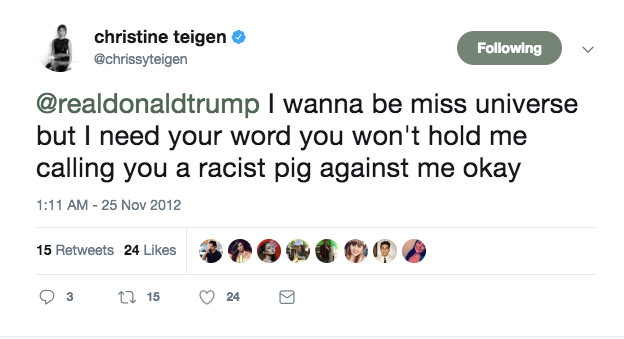 Tweets That Didn't Get Chrissy Teigen Blocked By Trump
Popular in the Community