Donald Trump is amazing, as former vice presidential candidate Sarah Palin adamantly asserted during an interview with the GOP presidential front-runner.
The former Alaska governor lavished praise on the self-assured Trump, noting that he "made the sacrifice to hit the campaign trail," much to the delight of "The Trumpeters" or "Trumpservatives," as Palin called the movement backing him.
"I've said it since the day he made the sacrifice to hit the campaign trail: Voters crave the anti-status-quo politician," Palin said as an introduction. "Everything about Donald Trump's campaign, it's avant-garde. He is crushing it in the polls."
The ranging interview with the business mogul-turned-political sensation covered taxes, the economy, faith and the "lame-stream media."
The gems are many, so watch the whole interview. Some choice excerpts:
Trump continued his refusal to reveal his favorite Bible verse: "I love the Bible and I'm a Protestant, Presbyterian, and they were hitting me with different questions one after another, and look, I don't know if it's 'gotcha!' but it probably is. And then they said, 'What's your favorite verse?' and that's a personal thing. I don't like giving that out to people you hardly know."
As far as the reason he is doing well in polls, Trump had a short and sweet answer for why Americans were enlisting as Trumpeters: "They want to see America be great again."
While the lovefest was mostly all about Trump, he did send praise back to Palin, parting ways by saying, "I have to tell you, you are a terrific person and it's great to be with you."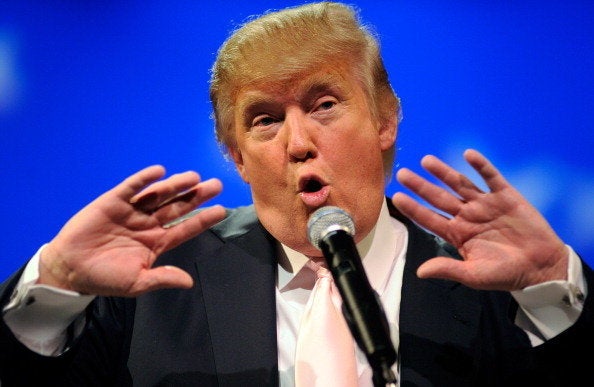 The Faces of Donald Trump
Popular in the Community