President Donald Trump on Tuesday finally addressed an increase in incidents of anti-Semitism, saying it's "horrible, and it's going to stop and has to stop."
Trump spoke about anti-Semitism while touring the National Museum of African American History and Culture in Washington, D.C., and specifically addressed the recent wave of threats against Jewish community centers across the country.
"The anti-Semitic threats targeting our Jewish community and Jewish community centers are horrible and painful and a very sad reminder of the work that must be done to root out hate and prejudice and evil," he said after the tour.
Trump's comments on Tuesday were his clearest denouncement of anti-Semitism yet. When asked during a press conference last week about concerns over an uptick in anti-Semitic acts in the United States, Trump responded by calling himself "the least anti-Semitic person that you've ever seen in your entire life." He noted his daughter Ivanka and her husband, Jared Kushner, were Jewish. And he dismissively claimed the anti-Semitism was coming from "the other side."
Ivanka Trump, who also joined the tour on Tuesday, took a different approach when she tweeted on Monday about the threats against JCCs. "America is a nation built on the principle of religious tolerance. We must protect our houses of worship & religious centers," she said.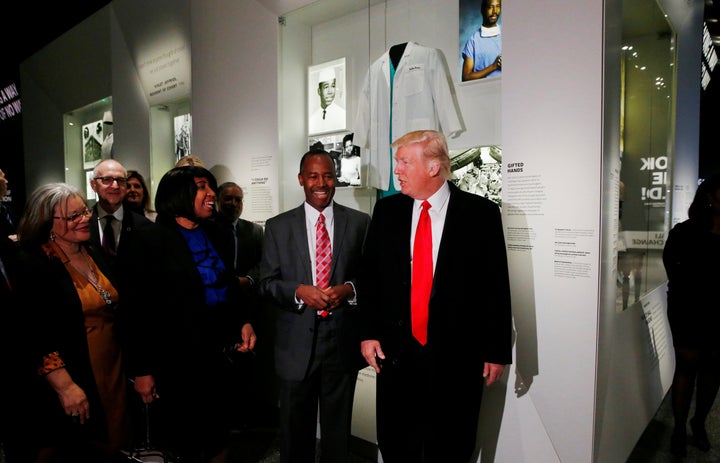 The Anne Frank Center slammed Trump's remarks as "a pathetic asterisk of condescension."
"The President's sudden acknowledgement of Anti-Semitism is a Band-Aid on the cancer of Anti-Semitism that has infected his own Administration," the organization said in a written statement. "His statement today is a pathetic asterisk of condescension after weeks in which he and his staff have committed grotesque acts and omissions reflecting Anti-Semitism, yet day after day have refused to apologize and correct the record."
"Make no mistake: The Anti-Semitism coming out of this Administration is the worst we have ever seen from any Administration," the statement continued.
The White House repeatedly refused to mention Jews in its Holocaust remembrance, the center pointed out, and it had the "audacity to take offense when the world pointed out the ramifications of Holocaust denial."
"And it was only yesterday, Presidents Day, that Jewish Community Centers across the nation received bomb threats, and the President said absolutely nothing," the group said. "When President Trump responds to Anti-Semitism proactively and in real time, and without pleas and pressure, that's when we'll be able to say this President has turned a corner. This is not that moment."
"When President Trump responds to anti-Semitism proactively and in real time, and without pleas and pressure, that's when we'll be able to say this president has turned a corner."
Trump's denouncement of anti-Semitism follows the controversy over his statement in honor of International Holocaust Memorial Day last month. In memorializing the victims of the Holocaust, Trump did not explicitly mention Jews, setting off a wave of criticism from Democrats and Republicans alike. The Anti-Defamation League ripped Trump for the "puzzling and troubling" statement.
During his tour on Tuesday, the president told reporters he would visit the U.S. Holocaust Museum "very soon." He called the memorial "very important to me."
Trump heaped praise on the leading figures behind the construction of the African American history museum, and said it was a "beautiful tribute to so many American heroes."
"I could stay here a lot longer, it's really incredible," he said, ticking off names of prominent civil rights heroes like Sojourner Truth, Harriet Tubman, Frederick Douglass and Rosa Parks.
He also thanked Ben Carson, who is his nominee to lead the Department of Housing and Urban Development and who joined him on the tour.
"We're going to bring this country together, maybe bring some of the world together," Trump said. "We have a divided country, it's been divided for many, many years. But we're going to bring it together."
This article has been updated with comment from the Anne Frank Center.
Support HuffPost
The Stakes Have Never Been Higher
Before You Go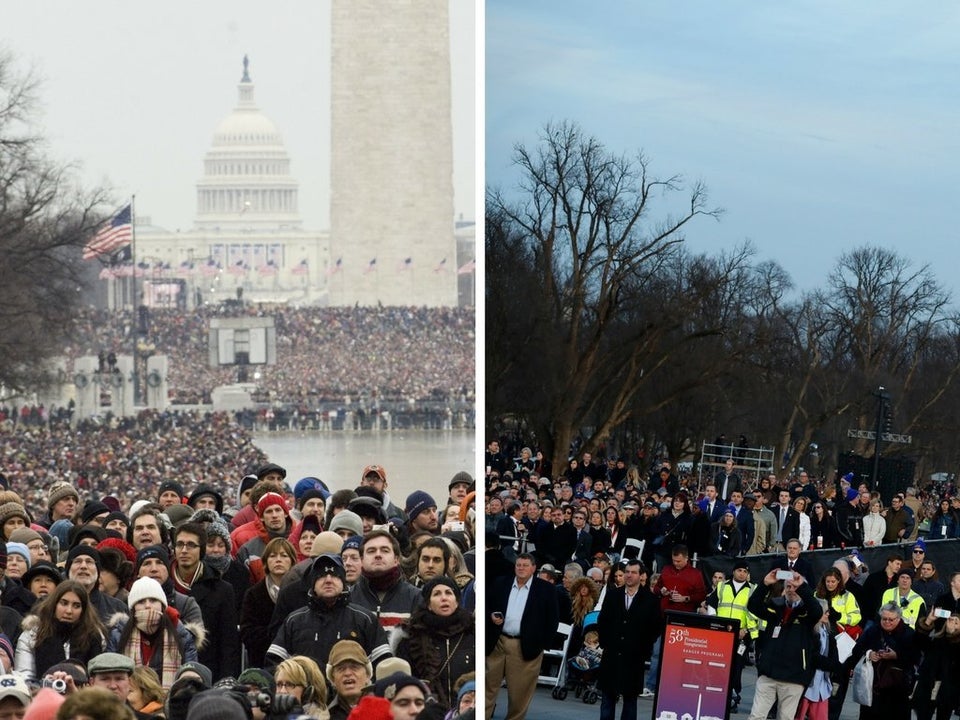 Obama /Trump Inauguration Crowds
Popular in the Community