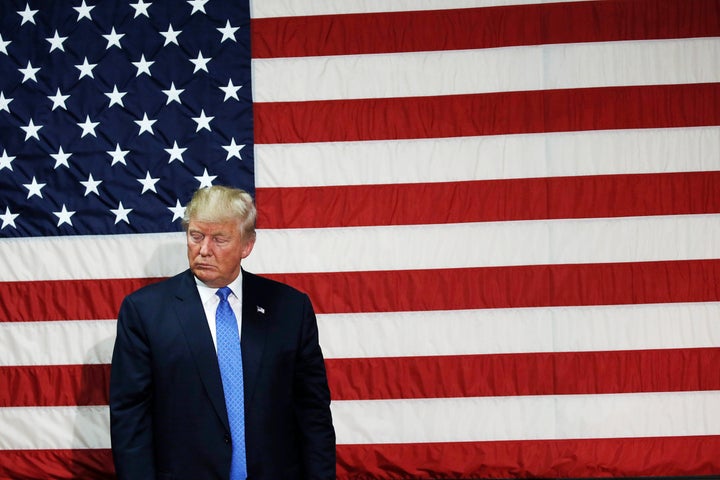 In a hostage-like video apology released in the early minutes of Saturday, Donald Trump dismissed a 2005 tape of him bragging about sexually assaulting women as a "more than decade-old video."
 Seconds later, he pledged to ratchet up attacks on Bill Clinton's indiscretions and scandals and Hillary Clinton's response to them from more than 20 years ago.
"I've said some foolish things. But there is a big difference between the word and actions of other people," Trump said in the video. "Bill Clinton has actually abused women and Hillary has bullied, attacked, shamed and intimidated his victims. We will discuss this more in the coming days."
Trump's statement capped a frantic day on the trail in which his campaign was rocked by the revelation of the hot-mic moment. Several Republican lawmakers responded by pulling their support from the nominee.
Staring straight into the camera, a dulled look on his face, Trump admitted that he had "said and done things I regret and the words released today on this more than decade-old video are one of them,"
"I said it, I was wrong, and I apologized," he said.
But in pledging "to be a better man tomorrow," he also offered up some glaring contradictions ― beyond just insisting that scandals from Bill Clinton's days in office were fair game, while his hot-mic moment decades later was old news.
Trump also urged voters to keep their focus on the "important issues we are facing today." And then, within a few sentences, he said he would be attacking Bill Clinton's personal life more aggressively in "the coming days."
Calling all HuffPost superfans!
Sign up for membership to become a founding member and help shape HuffPost's next chapter