President Donald Trump said on Sunday that Sen. Bob Corker (R-Tenn.) is retiring from office because Trump refused to endorse him for re-election next year ― a claim that a source familiar with the matter disputed.
Trump said on Twitter that Corker, an increasingly vocal critic of the president, had "begged" for his blessing.
In a pair of subsequent tweets, Trump said he had denied Corker's request to be named secretary of state, and that the two-term senator is "also largely responsible for the horrendous Iran Deal!" He concluded that Corker, 65, would "be a negative voice and stand in the way of our agenda," and lacked "the guts" to seek re-election.
Corker responded on Twitter, saying the White House "has become an adult day care center."
He added: "Someone obviously missed their shift this morning."
Todd Womack, Sen. Corker's chief of staff, contradicted the president's version of events. Trump actually called Corker on Friday asking him to reconsider his decision not to run for re-election, and offering his support if he chose to do so, according to Womack.
As chairman of the Senate Foreign Relations Committee, Corker brokered a bipartisan deal in April 2015 allowing a congressional review of then-President Barack Obama's nuclear deal with Iran.
But Corker helped lead an effort to use congressional review to kill the agreement. The Iran deal went on to survive a GOP effort to kill it in the Senate thanks to a Democratic filibuster, not the support of Corker or any other Republican.
Since Trump's election, however, Corker has counseled Trump to "radically enforce" the agreement rather than tear it up.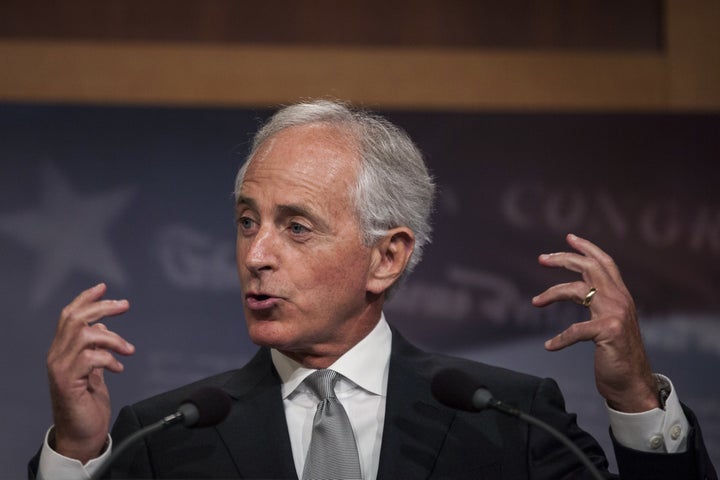 Corker in August took Trump to task for his ambiguous response to the violent white supremacist rally in Charlottesville, Va., saying the president "has not yet been able to demonstrate the stability nor some of the competence that he needs to demonstrate in order to be successful."
Since announcing his retirement in September, Corker has continued his negative assessments of Trump. Secretary of State Rex Tillerson, Secretary of Defense Jim Mattis and White House chief of staff John Kelly "are those people that help separate our country from chaos," Corker told reporters on Wednesday.
White House budget director Mick Mulvaney responded diplomatically on NBC's "Meet the Press" when asked about Corker's "chaos" comments.
"I enjoy working with Sen. Corker," Mulvaney told host Chuck Todd. "I think it's going to be fun to work with him, especially now that he's not running for re-election, because I think it sort of unleashes him to do whatever ― and say whatever ― he wants to say. But I don't think we're that close to chaos anyway."
Corker's Senate seat is favored to remain in Republican hands. GOP Rep. Marsha Blackburn announced on Thursday her intention to run for it.
Before You Go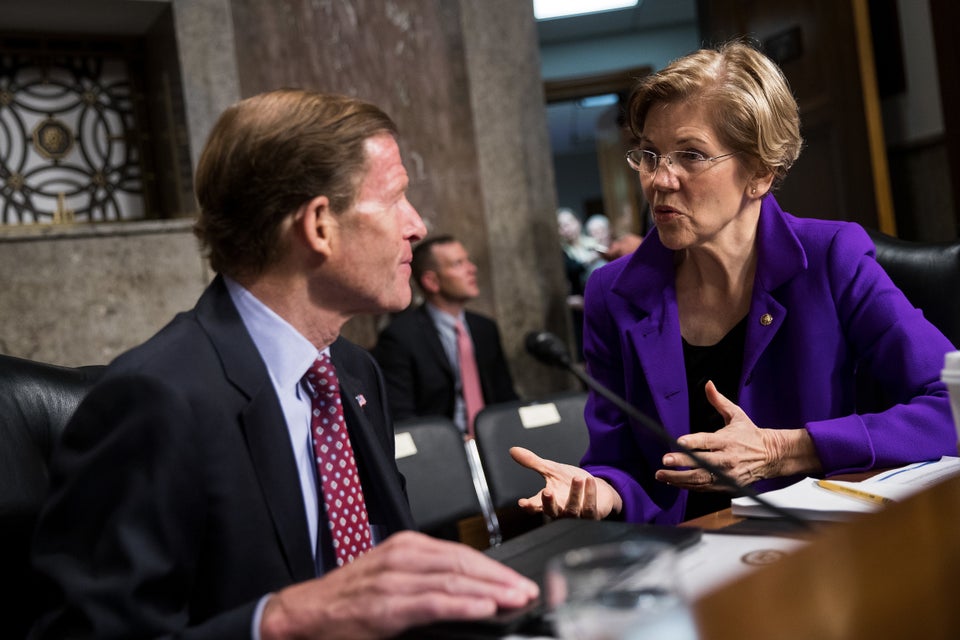 2017 Scenes From Congress & Capitol Hill
Popular in the Community