Early Thursday, Trump speculated that there's "something seriously wrong with President Obama's mental health" and called him a "psycho" for refusing to cut off flights to countries with active Ebola cases.
Later in the day, Trump reiterated that he thinks there's something wrong with the president.
The Donald said his experience as a dealmaker means he understands people, even those on the other side of an issue. But in this case, he can't understand the other side.
"If you take a look at the whole thing about stopping the flights, I don't understand that," Trump said. "How could you not not stop the flights?"
When pressed by Malzberg, he again said something's wrong with Obama.
"There's something wrong and nobody knows what it is but there's something wrong," Trump said. "There's so many bad decisions. Can anybody be that incompetent? There's something wrong, there's something going on."
The U.S. Centers for Disease Control has argued that sealing the borders could actually undermine the effort to track the sick and stop the spread of the disease.
"Right now we know who's coming in," CDC chief Thomas Frieden told Congress on Thursday. "If we try to eliminate travel, the possibility that some will travel over land, will come from other places and we don't know that they're coming in, will mean that we won't be able to do multiple things."
But Trump isn't buying it, and brought it up again on Twitter again later in the day:
Related
Before You Go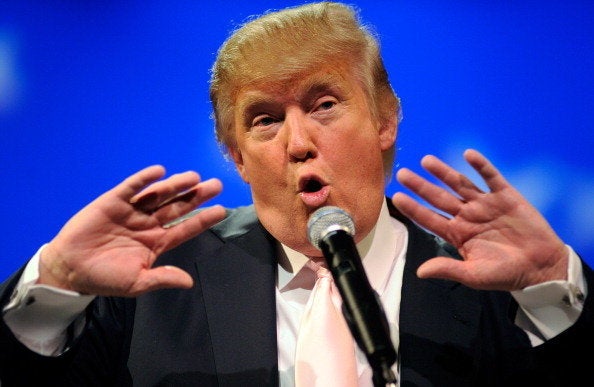 The Faces of Donald Trump
Popular in the Community