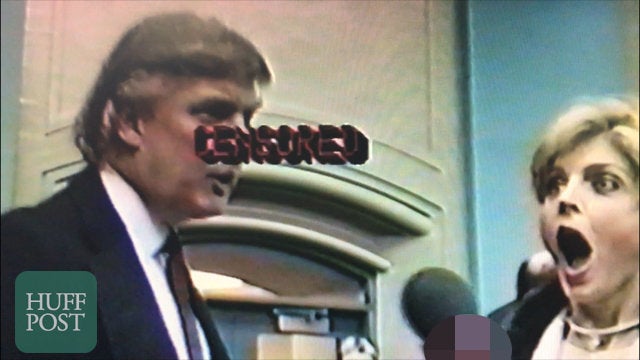 ATLANTIC CITY, N.J. ― Before repeated bankruptcies drove him away from the blackjack tables, there was a time when Donald Trump was one of the resort city's fiercest defenders. In early 1994, he rose to defend it against a surprising villain: Barry Manilow.
The singer had just pulled out of a concert that was part of then Gov.-elect Christie Todd Whitman's pre-inaugural festivities at the Atlantic City Convention Center, saying he didn't want his show interpreted as an endorsement of the incoming Republican governor.
Whitman's team, scrambling after the last-minute diss, reached out to Trump, who was ready with a seemingly fair substitution: Singer Paul Anka was scheduled to play at the Trump Plaza, and Trump agreed to let him move across the street to appear at the convention center instead.
Ticketholders for the Manilow show could either bask in the smooth sounds of Anka or receive a refund. But many of them were furious.
Trump didn't let Manilow off the hook so easily, either. In a little-known interview that aired on local TV, Trump ― with his then-wife Marla Maples standing beside him ― unloaded on the "Copacabana" singer in a tirade that turned offensive enough for the station to censor several seconds.
A source would not permit The Huffington Post to publish the video, but allowed us to view it and take the screenshot above. (The source is seeking to sell the video for publication; as a policy, HuffPost does not pay sources for material.)
In the video, Maples responds with shock when Trump utters the anti-Manilow remarks the station chose not to air.
Trump begins by saying, "Paul Anka should be thanked 'cause he's really a great gentleman." Then he turns his fire on Manilow.
"And in my opinion, a much greater gentleman than Barry Manilow. And you know, Barry Manilow should be ashamed for what he did ― really to the governor and to the state. It was really very rude of him," Trump said.
"Everyone seems to question why that happened. Do you have any insight on that?" the reporter asks.
Trump's answer is then blanked out for several seconds, as he unleashes on Manilow. Maples' jaw drops and the reporter ends the interview abruptly with an "It was nice meeting you."
Through a spokeswoman, Manilow declined to comment this week. Hope Hicks, press secretary for the Trump campaign, asked to see the video. Told HuffPost only had a screenshot, she expressed doubt about the video's veracity.
"I have no way of knowing this is authentic," Hicks said in an email.
Maples has largely stayed out of the presidential election fray. Since the couple divorced, their lives have taken different directions, with Maples exploring spirituality in a 2013 album.
HuffPost sent her the screenshot from the video, asking if she recalled the moment, but Maples declined to comment. She did, however, share the photo with a person close to her.
"Her expression speaks for itself," the source close to Maples told HuffPost, adding that she was unsure if Maples recalled that specific incident. "She said she was much more easily shocked by Donald when she was in her 20s and 30s."
Cristian Farias reported from Atlantic City. Ryan Grim reported from Washington.
Popular in the Community